---
PhosAgro has announced its interim condensed consolidated IFRS financial results for the three months (3Q) and nine months (9M) ended 30 September 2018.
Revenue in 3Q18 rose by 35% y/y to RUB 62.8 billion (US$958 million), while EBITDA grew by 72% y/y to RUB 23.4 billion (US$357 million).
PhosAgro's 3Q18 EBITDA margin increased to 37% in 2018 from 29% in 2017. PhosAgro's 3Q18 net income (adjusted for non-cash FX items) more than doubled y/y to RUB 12.9 billion (US$197 million), bringing 9M18 adjusted net income to RUB 30.8 billion (US$502 million), which is 76% higher y/y.
PhosAgro CEO, Andrey Guryev, said: "While 2018 has seen market turbulence throughout the year and significant uncertainties and risks still exist, PhosAgro is finishing the year in good shape with robust and sustainable growth in EBITDA, record-high quarterly Free Cash Flow generation, recovery in margins above the mid-cycle levels and a decrease in leverage. These factors clearly indicate that the successful implementation of our long-term strategy, which focuses on organic production growth, vertical integration and purity of the product produced, has enabled PhosAgro to fully monetise its cost leadership in the upward macro environment.
"Since our IPO in 2011, PhosAgro has always sought to be consistent and predictable with its capital allocation policy in order to maximise both production growth rates and returns for shareholders while minimising risks to credit quality. As part of our long-term strategy, PhosAgro has spent up to 50 – 60% of EBITDA on investments into its Russian assets over the past five years. Today we can see a material positive impact on our earnings from these large-scale investments, and the company can take a slightly modified approach to its dividend policy by paying out up to 75% of free cash flow as dividends, which represents a double-digit annualised dividend yield (based on 3Q18 numbers). On top of the attractive dividend yield, this cash flow distribution leaves room for the comfortable repayment of RUB-denominated debt in December 2018 and to reduce further PhosAgro's leverage by the year-end.
"In terms of the short-term outlook, while we see some signs of the seasonal price correction that is regularly seen in November – January, this is likely to be limited given the rising cash costs in the industry. For PhosAgro, we believe that the profitability metrics we achieved in 3Q18 are sustainable, with further potential upside from projects that are currently under construction. This will enable us to balance the volume of new investments to ensure stable high growth rates while offering existing and new shareholders profitability on par with our top peers in Russia and abroad."
Read the article online at: https://www.worldfertilizer.com/phosphates/22112018/phosagro-announces-3q18-and-9m18-results/
You might also like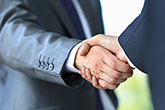 The company has initiated discussions with Unigel Participações S.A. to analyse joint business involving opportunity development in the areas of fertilizers, green hydrogen and low-carbon projects, in line with the revision of the strategic elements for Petrobras' Strategic Plan 2024 – 2028.