The latest fertilizer news
ICL will acquire the Brazilian speciality plant nutrition company Fertiláqua for approximately US$120 million.
Kalium Lakes' Beyondie sulfate of potash (SOP) project approaches 70% completion.
---
Lucent's Soileos has been shown to benefit crops, soil and human health.
---
Kore Potash has started its drilling programme for phase 1 of the definitive feasibility study for its DX project.
The company has announced the release of its newest integrated mine planning and scheduling product.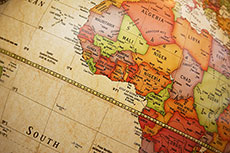 The project will reduce potential risks along the agricultural value chain, and improve access to quality inputs, including fertilizers, in Côte d'Ivoire and Ghana.
---
09 Nov 2020 - 11 Nov 2020
01 Dec 2020 - 01 Dec 2020
ONLINE WEBINAR
,
United Kingdom
03 Dec 2020 - 03 Dec 2020
ONLINE CONFERENCE
,
United Kingdom
---