---
Bagtech discusses the advantages of implementing Industry 4.0 in the fertilizer manufacturing process.
Industry 4.0 or The fourth industrial revolution comes to transform companies in the way we develop, produce, manage, and consume products. This term originates from a project in the high tech strategic department of the German government in 2010, bringing a new trend that connects and automatically integrates things and processes to form cyber physical systems.
It is evident that huge changes have been happening at exponential speed every day in the arena of big data. These changes are significant and significantly aid industrial processes in reaching a perfect production wherein the typical challenges in the manufacturing sector – machine failures, product defects, scrap – are eliminated, helping manufacturers to operate as efficiently as possible.
Several high tech benefits are linked to the production processes in the industry, such as:
Higher productivity and agile processes.
Product customisation.
Increased revenue: the opportunity for the smart factory to supply higher value and better quality products to larger markets means that customer loyalty and more stable contracts can be achieved.
Better workplace: industry 4.0 is a Human-Technology Symbiosis in manufacturing. Staff are valued and supported by the addition of technology to their functional operations, and ability to work remotely.
Improved communication: detailed data is collected, stored, processed, and shared, providing valuable information about every step of the planning and production stages.
Prevents downtime or breakdowns and promotes a more connected work environment.
Real time graphics.
Read the article online at: https://www.worldfertilizer.com/special-reports/27122018/the-benefits-from-industry-40-to-fertilizer-sector/
You might also like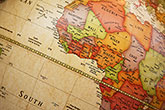 Further to its announcement on 19 December 2022, Kropz Plc has confirmed its first shipment and sale of 33 000 t of phosphate concentrate from Kropz Elandsfontein (Pty) Ltd.