---
African Potash Ltd has released its final results for the year ended 30 June 2016.
Copies of the Annual Report and Accounts for the year ended 30 June 2016 are to be posted to shareholders on 30 December 2016.
Chairman's Statement: "The year under review has seen the development of our strategy to position the Group as a significant operator in the African fertilizer industry. African Potash has a majority interest in the Lac Dinga Potash Project in the Republic of Congo, which we believe to be a potential world class potash asset in its own right and has laid the foundations to unlock the short term fundamentals of the African fertilizer market."
Financial results
The company is reporting a loss for the year of US$6.1 million compared with a loss of US$8.8 million in the prior year. Following the impairment charge in respect of Lac Dinga of US$0.8 million, and share based payment charges of US$2.8 million, the underlying loss before tax is US$2.5 million. The increase may be attributed to the expenditure and losses incurred of US$1.4m in establishing the fertiliser trading business, additional central costs of US$0.1 million and additional finance costs of US$0.1 million. Net Assets have fallen to US$7.9 million and at 30 June 2016, cash balances were US$0.3 million.
Additionally, African Potash retains its interest in the exploration side of the fertiliser industry through its 70% interest in La Société des Potasses et des Mines S.A., which holds the exclusive right to conduct exploration activities for potash salts over the Lac Dinga Project in the highly prospective Kouilou region in the Republic of Congo.
Read the article online at: https://www.worldfertilizer.com/product-news/04012017/african-potash-releases-final-results/
You might also like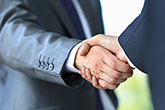 The company has initiated discussions with Unigel Participações S.A. to analyse joint business involving opportunity development in the areas of fertilizers, green hydrogen and low-carbon projects, in line with the revision of the strategic elements for Petrobras' Strategic Plan 2024 – 2028.