---
IC Potash Corp. (ICP) has announced that it has filed a management information circular regarding its previously announced proposed settlement with Cartesian Capital Group, LLC.
A definitive agreement was signed by both parties on 11 September 2017, following the signing of a binding letter of intent in early August.
The settlement represents the sale of the company's interest in the Ochoa Project to Cartesian related investors who have provided funds for the project since late 2014. ICP claims that the sale's proceeds will consist of two initial payments – with a total value of US$2.8 million – and two contingent royalty streams, with a potential value of US$12.2 million. The initial royalty stream will consist of a water royalty equal to 75% of proceeds from the sale of Ochoa water or water rights to a maximum value of US$12.2 million.
International Potash Corp. (USA) will be owned entirely by the Cartesian investors. It has reached an agreement to use commercially best efforts to both develop and sell the water resources to realise the value of the resource for both itself and ICP. In the statement, ICP claims that water is in great demand by oil and gas development companies in the Permian Basin, which is where the Ochoa Project is located. If the water does not generate the total value of US$12.2 million, then the company will maintain a mineral royalty sufficient to realise the remaining royalty obligation based on Cartesian's financing the construction of the Ochoa Project into an operating mine.
Mehdi Azodi, the President and CEO, said: "The Directors of IC Potash are investigating the next commercial venture to which the proceeds can be allocated. ICP will consider companies that are cash flow positive or have near-term milestones, including the expansion of ICP Organics as announced on March 28, 2017. Further updates will be announced as progress is made."
In the statement, ICP claims that a shareholder meeting is scheduled for 12 October 2017 in Toronto, Canada. At this meeting, the shareholders will be asked to approve the settlement, whereby ICP will transfer all of the issued and outstanding common shares of ICP (USA) back to ICP (USA) in return for the proceeds described above, with a projected valuation of US$15 million. ICP claims that these proposed transactions align with the terms and conditions of the definitive agreement outlined in the circular. The transaction's completion is subject to various conditions, including the ICP shareholders' approval. The settlement can only be completed once these conditions are satisfied and the required approvals have been obtained.
Read the article online at: https://www.worldfertilizer.com/potash/19092017/icp-files-management-information-circular-for-closing-of-transaction-with-cartesian/
You might also like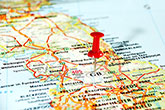 The company has delivered the first UK shipment of its low-carbon fertilizer to Simpsons Malt Limited as part of an exciting new project to significantly reduce the carbon footprint of malting barley and distilling wheat.