---
PhosAgro has launched its new production line at the Volkhov production site. The new plant, together with a power station, are being built as part of PhosAgro's strategy to 2025.
The new production facility, which has a capacity of 300 000 tpy, has produced its first batch of MAP, a nitrogen-phosphorous fertilizer, which is in demand both in the Russian market and abroad.
Once the construction of the entire factory is completed, the production site's annual capacity will more than quadruple to 880 000 t of fertilizer. Work is currently under way to build two more production lines. The final phase will be the launch of a water-soluble MAP shop. In addition, the sulfuric and phosphoric acid production lines are undergoing comprehensive upgrades.
The construction of a power plant with a capacity of 32 MW is also under way, which will provide for 85% of the enterprise's electricity needs. The power plant will operate on process steam from sulfuric acid production. At the same time, support infrastructure for the new production facilities is being developed, including a railway junction, warehouses for raw materials (phosphate rock, sulfuric acid, ammonia and mineral fertilizers), power distribution systems and equipment and a chemical treatment station.
Total investments in the project will exceed RUB28 billion.
Read the latest issue of World Fertilizer in full for free: April 2021
The April issue of World Fertilizer begins with a regional report that examines the opportunities and challenges currently facing Latin America's fertilizer industry. The remainder of the issue is dedicated to a range of technical articles covering ammonia, blending and bagging, plant design, fertilizer cargo measurement and fertilizer storage. Our World Review of fertilizer projects in Africa and the Middle East, Asia Pacific, Europe and CIS and the Americas rounds off the issue.
Read the article online at: https://www.worldfertilizer.com/phosphates/20042021/phosagro-starts-up-production-line-at-volkhov-site/
You might also like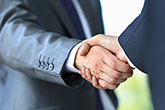 The company has initiated discussions with Unigel Participações S.A. to analyse joint business involving opportunity development in the areas of fertilizers, green hydrogen and low-carbon projects, in line with the revision of the strategic elements for Petrobras' Strategic Plan 2024 – 2028.