---
Itafos is to restart the sulfuric acid plant at Arraias, Brazil.
The recommissioning of the sulfuric acid plant at Arraias is expected to be completed over a 4-month timeframe in order to commence sulfuric acid sales during 1Q22.
"There continues to be significant demand for fertilizer products globally, including sulfuric acid in our Brazilian markets. Restarting our sulfuric acid plant at Arraias provides us with an opportunity to supply market demand at positive margins while we continue to evaluate strategic alternatives," said G. David Delaney, CEO of Itafos.
Arraias' sulfuric acid plant has a production capacity of 220 000 tpy. The sulfuric acid plant, as well as the remainder of the infrastructure associated with Arraias' phosphate fertilizer business, has been idled since 4Q19. The remainder of Arraias' key infrastructure, including its mine, beneficiation plant, acidulation plant and granulation plant are expected to remain idled.
The restart of the sulfuric acid plant at Arraias is independent of a stage-gate restart programme launched during 2Q20. The next deliverable related to the stage-gate restart programme remains the completion of a revised geological model and long-term mine plan of the Domingos pit, which is expected to be completed during 4Q21.
Read the article online at: https://www.worldfertilizer.com/sulfur/21102021/itafos-restarts-sulfuric-acid-plant-at-arraias/
You might also like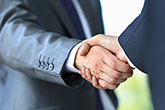 The company has announced that it has signed a definitive purchase agreement with Incitec Pivot Limited for IPL's ammonia production complex located in Waggaman, Louisiana.