---
According to
Reuters
, phosphate fertilizer producers are currently paying the highest prices for sulfur in two years, but it is the farmers that are absorbing the additional cost.
These producers include the likes of Mosaic Co. and Potash Corp. of Saskatchewan. Reuters reports that the high cost of sulfur has been caused by tight global supplies, as well as stronger demand from China. The cost increase also comes as fertilizer producers deal with a crop price decrease that has negatively affected the buying power of farmers, and as new phosphate supplies come on stream worldwide.
According to Reuters, Andy Jung – Director of Market and Strategic Analysis at Mosaic – said that the spike in thinly traded sulfur led to "a bit of a pandemonium" because it is a byproduct of oil and gas output, which means that it is hard to fill shortages in a short space of time.
Reuters also reports that Joel Jackson, BMO analyst, said that both Potash and Mosaic are spending $110/t of sulfur this quarter. This is compared to just $36/t last quarter.
In response, Reuters claims that fertilizer companies have raised the price of DAP. For instance, Mosaic claims that DAP sold in Tampa, Florida, US for an average of $385/t just last week.
The higher cost of fertilizer also comes as farmers in North America are already stressed in financial terms.
According to Reuters, Todd Lews – President of the Agricultural Producers Association of Saskatchewan – said: "If they get too high, guys will just cut back."
Within the last couple of weeks, Chinese sulfur prices have plummeted in a volatile fashion, providing a degree of relief, according to Jung. Regardless of this, Reuters reports that Jackson is expecting contract sulfur prices in 1Q18 to be higher than 4Q17 prices.
A number of sulfur producers still have large stockpiles, however, regardless of high prices. For instance, a sulfur industry official not authorised to speak publicly reportedly said that approximately 10 million t of sulfur can be found at Syncrude's oil production site in northern Alberta, Canada. The source added that transporting the sulfur, however, takes a long time and can be expensive, meaning that prices need to be sustained at a high level.
Reuters reports that Will Gibson – a spokesman for Syncrude – stated that any decisions regarding sulfur marketing are up to its joint venture (JV) owners. Imperial Oil, which is one of the owners, reportedly refused to comment.
Julie Woo, a spokeswoman for Canadian Natural Resources, added that revenue generated from the substance only makes up a small part of its portfolio.
Read the article online at: https://www.worldfertilizer.com/sulfur/20122017/fertilizer-producers-paying-highest-prices-for-sulfur-in-two-years/
You might also like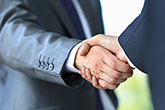 The company has initiated discussions with Unigel Participações S.A. to analyse joint business involving opportunity development in the areas of fertilizers, green hydrogen and low-carbon projects, in line with the revision of the strategic elements for Petrobras' Strategic Plan 2024 – 2028.