---
Potash Ridge Corp. has provided a corporate update for 1H17, including the announcement of a restructuring of its executive management team.
Effective immediately, Andrew Squires becomes President and COO, Ross Phillips will assume the role of Vice President, Corporate Development and Chief Commercial Officer, and Guy Bentinck will continue as CEO. In addition, R. Bruce Duncan and Arthur Roth have been named Chairman and Vice Chairman of the board of directors, respectively.
Corporate update
Potash Ridge has provided a corporate update on 1H17, as well as guidance into 2H17.
The corporation continues to make significant progress in advancing both the Valleyfield Mannheim potassium sulfate (SOP) project in Quebec, Canada, and its flagship Blawn Mountain SOP and alumina project in Utah, USA.
Demand for SOP remains strong globally, particularly in North America where consumers continue to experience supply shortages. North American SOP prices exceeded US$640/t in 1Q17.
"We are currently focused on bringing Valleyfield into production. With a fixed capital cost, known and proven process, and significant commercial agreements in place, we have a clear path to construction, production and cash flow in the near term for Valleyfield," said Guy Bentinck, CEO. "Additionally, it is our strong belief that Blawn Mountain has the ability to become a world class disruptive global producer in the SOP sector with its excellent project economics, including long resource life and low production cost. Recent interest in our by-product alumina has the potential to enhance the robust economics at Blawn Mountain."
Blawn Mountain
Potash Ridge achieved significant milestones in advancing its Blawn Mountain SOP project during the 1H17, including:
Secured unencumbered mining lease rights for the Blawn Mountain project with the final instalment of US$0.7 million being made in June 2017 to the Utah School and Institutional Trust Lands Administration pursuant to the terms of converting its exploration and option agreement for the Blawn Mountain property into a mining lease.
Published an updated NI 43-101 compliant pre-feasibility report in April 2017, which included the following:

Expected to be the lowest cost producer of SOP in North America: average net cash operating costs after byproduct sulfuric acid credits of CAN$177/t of SOP (exclusive of royalties), which includes approximately CAN$40/t in transportation costs.
Projected after-tax net present value of CAN$482 million using a 10% discount rate, with no terminal value added to the NPV, which assumes no extension to life of operations.
Unlevered after-tax internal rate of return of 20.1%, based on assumed price of CAN$675/t for SOP and CAN$115/t for sulfuric acid in 2020 and 2% inflation.
Proven and probable mineral reserves of 153 million t which support a 46-year project life.
19.4 million t of measured and indicated alumina resources, which represents potential upside for the project as these resources are not currently incorporated in the project economics.
An average 255 000 t of SOP per annum during first 10 years of operation after ramp-up; life of mine average of 232 000 tpy of SOP.
Flexible process capable of producing both crystalline soluble and granular potassium sulfate to meet market conditions.
Installed potassium sulfate capital cost of CAN$456 million.
Potential economics upside with the expansion of initial production rate and possible monetisation of the residual waste material given its high concentrations of alumina.
Valleyfield
Potash Ridge also made significant progress this year with the development of its Valleyfield SOP project, including:
Secured a lump-sum engineering, procurement and construction contract with SNC-Lavalin for the construction of Valleyfield.
Secured an off-take agreement with a leading integrated agriculture organisation for up to 25% of the annual production of SOP.
Signed off-take and funding arrangement with Jones-Hamilton Co., whereby Jones-Hamilton will fund the hydrochloric acid equipment for Valleyfield and exclusively sell 100% of the hydrochloric acid production from Valleyfield.
Agreed to a five year contract with a major North American chemical company for 100% of Valleyfield's sulfuric acid requirements.
Engaged Novopro Products Inc. to act as lead owner's engineer to advance the project through final engineering and construction completion.
2H17
Over the next six months, Potash Ridge will focus on:
Securing a financing package for Valleyfield.
Continuing to advance discussions with SOP off-take partners for Valleyfield and Blawn Mountain.
Completing detailed engineering for Valleyfield.
Obtaining requisite environmental permits for Valleyfield.
Obtaining commercial agreements with parties interested in Blawn Mountain's alumina resource.
Completing additional metallurgical testing.
Advancing the technical and commercial aspects of the alumina resource to incorporate the alumina in the economics of a NI 43-101 compliant report.
Obtaining a fixed price EPC contract for the development of Blawn Mountain.
Read the article online at: https://www.worldfertilizer.com/sulfur/20072017/potash-ridge-provides-update/
You might also like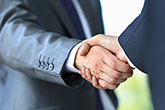 The company has initiated discussions with Unigel Participações S.A. to analyse joint business involving opportunity development in the areas of fertilizers, green hydrogen and low-carbon projects, in line with the revision of the strategic elements for Petrobras' Strategic Plan 2024 – 2028.