---
Preferential Oxidation Catalysis, a new catalytic solution from Haldor Topsoe, promises to remove hydrogen sulfide in lean off gases from viscose production, whilst seeking to challenge traditional scrubbers on cost.
The solution removes hydrogen sulfide from emissions as sulfur which can be made into sulfuric acid and reused as an essential raw material in the viscose production process.
Following successful laboratory and small scale industrial tests, the technology will now be further demonstrated in a large-scale viscose plant in Xinjiang, China, in partnership with Zhongtai Group.
Preferential Oxidation Catalysis has been demonstrated to selectively treat different sulfur compounds in order to more efficiently remove hydrogen sulfide from emissions, while retaining the valuable carbon disulfide that is reused in the production. In addition, Preferential Oxidation Catalysis does not consume sodium hydroxide or produce wastewater.
This innovation was developed and tested in the laboratory and at a small scale industrial plant in collaboration with Birla Cellulose of the Aditya Birla Group, a viscose manufacturer. The aim was to capture sulfur from exhaust gases for reuse in the closed-loop viscose production system, and the results have been encouraging for the commercialization of the technology.
The next step is building a large-scale demonstration plant in China together with Zhongtai Group in connection with a viscose plant in the Xinjiang province. The demonstration plant will be commissioned later in 2019.
Topsoe expects to sign a contract for the first, full scale preferential oxidation catalysis plant with a major international viscose producer in the spring of 2019.
Read the article online at: https://www.worldfertilizer.com/sulfur/08052019/haldor-topsoe-announces-development-of-new-sulfur-control-solution/
You might also like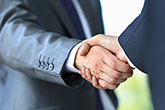 The company has initiated discussions with Unigel Participações S.A. to analyse joint business involving opportunity development in the areas of fertilizers, green hydrogen and low-carbon projects, in line with the revision of the strategic elements for Petrobras' Strategic Plan 2024 – 2028.