---
Acron Group's 9M 2018 fertilizer output is up 3% to 4.6 million t.
Alexander Popov, Chairman of Acron's Board of Directors, commented:
"The Group's facilities increased ammonia output 3% to 2 million t. Output at the new Ammonia-4 unit was 625 000 t, up 7% yr-on-yr. Further upgrades to the unit are underway to increase its capacity to 2500 tpd. The increased ammonia output will make it possible to ramp up production of nitrogen and complex fertilisers.
"In 2017, Acron's site in Veliky Novgorod implemented a number of measures to modernise its urea units, boosting output in 1H18 to 475 000 t, up 16% yr-on-yr. We have already announced the launch of a sixth urea unit in 4Q18, which will increase urea solution capacity to 3650 tpd. As we ramp up production of urea solution, we will be able to increase output of value-added products based on it. Due to the favourable UAN market conditions in the reporting period, Acron's production of liquid nitrogen fertilizer increased 34%, setting yet another record. There was also a significant increase in high-quality industrial urea production (including for AdBlue), which was up 78% to 53 000 t.
"Acron Group's complex fertilizer production was down 10% yr-on-yr to 1.880 million t. In the reporting period, blends output decreased significantly due to lower regional demand. However, it did not affect utilisation rate at the key process lines and merely led to a shift in production by increasing UAN and NPK output.
"In 9M 2018, apatite concentrate output was up 4% yr-on-yr to record high 907 000 t, due to start of ore extraction from the underground mine last September. In the reporting period, underground mine produced 18% of the total ore output".
Read the article online at: https://www.worldfertilizer.com/special-reports/29102018/acron-groups-fertilizer-output-up-3/
You might also like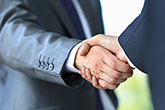 The company has initiated discussions with Unigel Participações S.A. to analyse joint business involving opportunity development in the areas of fertilizers, green hydrogen and low-carbon projects, in line with the revision of the strategic elements for Petrobras' Strategic Plan 2024 – 2028.