---
In 2018, commercial products output reached a record high 7.5 million t, up 2.5% y/y. Mineral fertilizer output increased 2.2% to 6.2 million t.
Acron's site in Veliky Novgorod upgraded its urea units and launched the new Urea-6 unit, boosting output to 1.134 million t, which broke down as 1.015 million t of agricultural urea and 119 000 t of industrial urea. Output of UAN, which is produced from a urea solution, increases in line with the production of urea solution. In 2018, UAN output was 1.422 million t, making Acron Group the world's largest exporter of this fertilizer. Moreover, total UAN capacity is now even higher and reaches 1.7 tpy.
Acron Group's complex fertilizer production was down 13% y/y to 2.519 million t due to reduced output of bulk blends in response to market conditions. Group shifted production to favour nitrogen products and NPK. Therefore, chemical NPK production was up 4.9%.
In 2018, apatite concentrate output was up 4% y/y to a record high of 1.214 million t. Ore extraction from the underground mine is gradually increasing, and in the reporting period, the underground mine produced 18% of the total ore output.
Market Trends
In 2018, the average urea price was US$251 FOB Baltics, up 15% y/y due to high demand in Latin America and India and decreased export from China due to higher production costs.
Along with urea prices, UAN prices also increased 23% in 2018 to US$179 FOB Baltics. In the reporting period, the average AN price was down 2% to US$188 FOB Baltics as demand shifted to other nitrogen fertilizers that are safer to transport. Acron Group reacted flexibly by shifting production from AN and increasing UAN output to the maximum.
In 2018, the average NPK price also showed an upward trend due to an increase in all three market segments: nitrogen, phosphorous, and potash. The average price for NPK 16-16-16 was up 13% to US$300 FOB Baltics, and the NPK premium over the product basket remained high.
In 4Q18, prices for almost all products rose in response to high seasonal demand in Latin America and increased cost of production in Europe due to higher gas prices.
Chairman of Acron's Board of Directors Alexander Popov commented on the results:
"For the sixth year in a row, we are pleased to report an increase in production. This is not an accident or coincidence - it is the result of hard work on the part of our entire team. We are proud of these numbers, but we are not going to stop there. Our development strategy and the results we have already achieved will support several more years of sustainable production growth.
"The most notable events of 2018 were the launch of the sixth urea unit and the record high UAN output. In 2019, we are excited to launch two nitric acid units that are currently in the final stage of construction. In addition, Dorogobuzh's ammonia unit will be significantly upgraded to increase its capacity by more than 20%".
Read the article online at: https://www.worldfertilizer.com/special-reports/28012019/nutrien-ag-solutions-and-lindsay-partner-to-improve-agricultural-water-use-efficiency/
You might also like
Join our sister publication, World Cement, in Lisbon, 10 – 13 March 2024, for their first in-person conference and exhibition: EnviroTech.
This exclusive knowledge and networking event will bring together cement producers, industry leaders, technical experts, analysts, and other stakeholders to discuss the latest technologies, processes, and policies being deployed at the forefront of the cement industry's efforts to reduce its environmental footprint.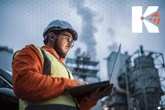 Sulfuric acid poses a persistent threat to the structural integrity of critical equipment used in the fertilizer industry. For corrosion protection, fertilizer producers can rely on a single source using fluoropolymers, dual laminates and acid-resistant mortars and bricks. Case studies can supply credible examples of the solution's long-lasting success in challenging applications.