---
Last week over 1350 international fertilizer industry executives and plant nutrition organisation representatives convened for discussions about the future at the 86th annual meeting of the International Fertilizer Association (IFA), which was held in Berlin, Germany.
Highlights of the meeting included:
Preparing for the future with IFA2030
IFA announced the outcomes of its 'IFA2030 scenarios' of plausible futures for the fertilizer industry. These scenarios capture numerous consultations carried out with IFA members and external experts over the past year, mapping out potential opportunities and challenges around plant nutrition in the run up to 2030 and beyond. They are intended to facilitate strategic planning by the sector as a whole, as well as individual companies.
IFA Chairman, Rakesh Kapur, said: "The scenarios clearly show that the industry needs to continue on its path to provide more customised plant nutrition solutions that take farmers' crop and soil specific nutrient requirements into account," said IFA Chairman, Rakesh Kapur, "and the tremendous opportunities offered by fast emerging data driven technologies to help us to do so most effectively."
Enabling sustainability through innovation
Innovation and sustainability were also a predominant theme in the keynote session, with Liam Condon, President of Bayer Crop Science, speaking about the power of technology and innovation to change lives and bring the food system onto a more sustainable trajectory and Adam Anders, Managing Director of the ag tech fund Anterra Capital, envisaging plant nutrition moving from a product to a solution amid innovations in the way we produce, move and consume food.
Echoing these messages, Peter Bakker, President of the World Business Council for Sustainable Development, predicted a food system transformed by digitalisation and shaped by sustainability over the next 10 years, spoke of the great value that could be created by adopting the Sustainable Development Goals and congratulated IFA on looking toward the future.
The world's definitive fertilizer statistics portal
'IFASTAT', an authoritative one-stop database which brings together IFA statistics on fertilizer supply and demand, was launched at the annual meeting. The portal provides open access to 15 years of global supply data and 45 years of plant nutrient consumption data, with in-depth coverage reserved exclusively for IFA members.
"IFA's market intelligence is a key member benefit," reiterated IFA Director General, Charlotte Hebebrand, "as well as a terrific public good that we offer to our various stakeholders in the UN environment, academia and other organisations." IFA also announced the launch of its new members' website that will be launched shortly.
Industry excellence in safety, health and the environment
The number of IFA members certified in the global fertilizer product stewardship scheme continues to grow. With 4 new companies (AlexFert, Petrokimia Gresik, Pupuk Sriwidjaja Palembang and SABIC) representing 6 additional countries receiving their certificates in Berlin, the current total stands at 49 certified fertilizer companies in 53 countries as of today, with many more in the pipeline. Yara, a member that is certifying plants 27 countries in total, received its 24th country certification in Berlin.
IFA's past Chairman, Dr. Abdulrahman Jawahery, was also honoured with a Lifetime Award for SHE Excellence for his championing of Safety, Health, and Environment at IFA since 2006. Dr. Jawahery started IFA's biennial Global SHE Summits in Manama in 2009, creating IFA's Green Leaf Award for SHE Excellence on that occasion, and was a driving force behind the launch of the Protect & Sustain Certification.
Read the article online at: https://www.worldfertilizer.com/special-reports/26062018/international-fertilizer-association-prepares-for-future/
You might also like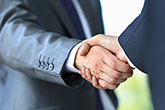 The company has initiated discussions with Unigel Participações S.A. to analyse joint business involving opportunity development in the areas of fertilizers, green hydrogen and low-carbon projects, in line with the revision of the strategic elements for Petrobras' Strategic Plan 2024 – 2028.