Fertilizer industry key to addressing global food security, say experts at 9th GPCA Fertilizer Convention
Published by Robyn Wainwright, Assistant Editor
World Fertilizer,
---
The fertilizer industry has a crucial role to play in addressing global food security challenges, as the world's population continues to expand rapidly, driving demand for nutrition and resource availability, said speakers during the 9th GPCA Fertilizer Convention held on 18-20 September at Kempinski Hotel, Muscat, Oman.
H.E. Dr. Fuad Bin Jaafar Bin Mohammed Al-Sajwani, Minister of Agriculture and Fisheries, Oman, patronised the event and opened the exhibition as part of a special inauguration ceremony in the morning of day one. In line with this year's theme "New frontiers and opportunities", the convention highlighted recent developments in the global and regional industry landscape, consolidation within the agri-nutrients business, sustainable agricultural solutions, and opportunities for improvement in the fertilizer value chain.
Delivering the welcome address on day one, H.E. Eng. Salim Al-Aufi, Undersecretary, Ministry of Oil and Gas, Oman, urged the industry to be ready for the tremendous population growth that is set to occur globally: "we need to be prepared for the challenge that lies ahead of us and ensure that we have enough food for the 10-12 billion people that will be living on this planet in the next 30-40 years to come.
"Many nations, including the United Nations, have food security at the very highest level of their agenda, next to energy security, as they go hand in hand, particularly at the fertilizer level. To this end, I am excited to see GPCA choosing Muscat to host this event focusing on the challenges facing the fertilizer industry and the need for us to collaborate on research and technologies and the exchange of best practices and ideas for the good of this planet."
Global agricultural production will need to more than double by 2050 in order to meet growing demand for food, as the world's population is expected to reach 9.7 billion people over the next three decades. By 2050, demand for water will grow by more than 100%, with the majority of the population living in cities due to rapid urbanisation. This is creating significant opportunities for the fertilizer industry to respond to these challenges with a new generation of sustainable fertilizer products tailored towards increasing agricultural productivity, while addressing climate change, land degradation, and decreasing water resources, speakers said.
Delivering the opening address on the main day of the convention, Dr. Abdulrahman Jawahery, President, GPIC and Vice Chairman, GPCA, said: "The fertilizer industry is arguably one of the most important industries globally. Fertilizers provide food security and nutrition for the global population, bring prosperity and growth to the agricultural sector, and – if applied in an efficient manner – help preserve our planet's ecosystems. In the years to come, the role of the fertilizer industry in ensuring global prosperity will increase tremendously as the global challenges we face today are becoming ever more complex and difficult to address."
"Without fertilizers more than half of current food production would be compromised, which highlights the industry's irreplaceable role in providing nutrition to billions of people on the planet. Our products are the essential engines of agricultural productivity. Fertilizers, if correctly used, can significantly protect and enhance a nation's soil resources. This is particularly important for our region, as we live in an environment characterized by harsh climate conditions and scarce water resources."
In his keynote address, John Baffes, Senior Economist, World Bank (Development Prospects Group), highlighted the industry's efforts to meet rising demand for food in line with the UN Sustainable Development Goal 2 (SDG 2), which focuses on ending hunger, achieving food security, and improved nutrition, and promoting sustainable agriculture. He also urged the industry to look for more differentiated approaches to address emerging global challenges.
Eng. Isam bin Saud Al Zadjali, CEO, Oman Oil Company, and Chairman of Oman India Fertiliser Company (OMIFCO), added: "It is with great pride that the Sultanate of Oman will be hosting the GPCA Fertilizing Convention for the first time. By OMIFCO being a member of this prestigious association, we are privileged to partner with GPCA to host this large-scale event. This platform provides a significant opportunity to shed light on Oman's local economy and its growing fertilizer and petrochemical industries; it is also an important occasion to exchange knowledge and best practices in the sector. We are pleased to be part of such a gathering that will bring together professionals and decision makers towards safeguarding global food security." With over 300 delegates from 30 countries in attendance, the 9th GPCA Fertilizer Convention concluded on 20 September 2018.
Read the article online at: https://www.worldfertilizer.com/special-reports/25092018/fertilizer-industry-key-to-addressing-global-food-security-say-experts-at-9th-gpca-fertilizer-convention/
You might also like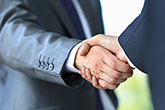 The company has initiated discussions with Unigel Participações S.A. to analyse joint business involving opportunity development in the areas of fertilizers, green hydrogen and low-carbon projects, in line with the revision of the strategic elements for Petrobras' Strategic Plan 2024 – 2028.