---
Fertilizer exports from Russia, a leading producer and already a top-five supplier to the international market, are set to accelerate as production capacity expansions over the next eight years outpace growth in domestic consumption.
Leading the way will be exports of urea, MOP and NPKs, with plant upgrades and expansions driving up production to meet international demand, and with Russian producers' direct access to phosphate rock leaving them well positioned to tap the growing global market for NPKs.
Overall fertilizer production posted a 3.35% compound annual growth rate (CAGR) in Russia in the seven years to 2017, leaving it at 22.5 million t on a nutrient basis last year, according to Russia's Federal State Statistics Service, with the bulk of this already exported.
A fertilizer industry development plan adopted by the Russian government in late March calls for a 5.5 million t increase (2.76% CAGR) in output by 2025 compared with 2017, signalling further export growth.
The government expects nitrogen fertilizer production to hit 12.3 million t by 2025 from 10 million t last year. Phosphates (P2O5) and potash (K2O) production are expected to total 4 million t and 11.7 million t in 2025, up from 3.9 million t and 8.6 million t in 2017, respectively.
Growing output over the past seven years has led to higher exports by Russian companies. Chemical fertilizer exports rose by 3.02% CAGR in 2010 – 2017 to 34.3 million t. MOP accounted for 32% of Russia's exports last year. The share of urea and ammonium nitrate (AN) in total exports was 19% and 10%, respectively. NPKs and DAP/MAP made up 17% and 10% of exports.
Urea production has been growing steadily in Russia over the past seven years thanks to the modernisation of existing facilities and the startup of new production units. Russian companies launched two prilled urea and three granular urea units in 2010 – 2017. Eurochem commissioned its second granular urea line in Novomoskovsk in 2010. Phosagro launched a 495 000 tpy prilled urea unit and a 500 000 tpy granular urea unit in Cherepovets in 2012 and 2017, respectively. Acron started up a 335 000 tpy prilled urea unit at its Veliky Novgorod facility in 2012. A new 717 000 tpy granular urea plant, Ammoni, was commissioned at Mendeleyevsk in 2015 near the existing AN production site.
Most Russian urea plants have been operating at close to capacity or slightly above over the past seven years. But Togliattiazot used only one of its two 480 000 tpy prilled urea units up to 2017. The company resumed production on the second production line last year. As a result, output reached 720 200 t, the highest in the past six years, up from 552 200 t in 2016.
Russian companies plan to substantially expand urea capacities in the coming years. Acron expects to finalise the construction of a 600 tpd sixth urea unit at the Veliky Novgorod site in summer 2018 and is upgrading its existing production lines. The overall capacity of the plant is set to reach 3650 tpd as a result. Methanol producer Metafrax this year started to build an ammonia-urea-melamine complex with the capacity to produce 562 000 tpy of urea at Gubakha, in Perm Krai. Togliattiazot has attracted a loan this year to build a third urea unit with a capacity of 2200 tpd; the plant is scheduled to be commissioned in 2020. Uralchem aims to complete the modernisation of its Perm plant in 2019, adding 254 000 tpy to its capacity. Eurochem is also expanding urea production at its Nevinnomyssk plant. New units and the upgrades at existing plants are expected to add over 1.8 million tpy to Russia's urea capacity by 2025.
A number of other urea projects have been floated in Russia in recent years, but financing arrangements have not been completed yet. For example, Kuibyshevazot announced a joint venture (JV) with Maire Tecnimont for the development of a 1500 tpd greenfield urea project in Togliatti in July 2017. Ammoni is also considering a second-phase project, Ammoni-2, with an initial agreement signed in February 2016 with various participants, including Russian oil company Tatneft.
Higher production following capacity additions will boost Russian urea exports. Farmer demand for urea is growing in Russia, but remains very low compared with AN; shipments of urea to local farmers amounted to just 293 500 t last year against 223 700 t in 2016, according to the Russian Fertilizer Producers Association (RAPU). Deliveries to industrial buyers have also demonstrated slow growth; shipments increased to 895 500 t in 2017 from 887 300 t in 2016.
This is an article written for World Fertilizer's July/August 2018 issue and abridged for the website. Subscribers can read the full issue by signing in. Non-subscribers can access a preview of the issue here.
Read the article online at: https://www.worldfertilizer.com/special-reports/22082018/the-rise-of-russia/
You might also like
Join our sister publication, World Cement, in Lisbon, 10 – 13 March 2024, for their first in-person conference and exhibition: EnviroTech.
This exclusive knowledge and networking event will bring together cement producers, industry leaders, technical experts, analysts, and other stakeholders to discuss the latest technologies, processes, and policies being deployed at the forefront of the cement industry's efforts to reduce its environmental footprint.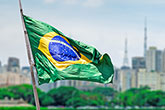 Development of this project provides benefits to the Mura people, including opportunities for direct employment, funding and support to start new businesses.