---
Kevin Glover, President, SeaGate Terminals, shares some essential principles that everyone in the fertilizer industry, from new hires to experienced veterans, can use to communicate clearly and effectively.
In the bulk fertilizer industry, logistics providers serve as the guardians of inventory, looking out for the customer's best interest at all times.
The global fertilizer industry moved US$83.5 billion in product in 2020, so manufacturers have a significant investment in ensuring that deliveries are imported, exported and transported in the most strategic, most efficient ways possible. When inventory starts to decline, it's important for the logistics provider to share that information with the customer in a timely fashion. If the quality of the product has been compromised in any way during shipping, that update also needs to be communicated immediately.
Logistics companies have a unique responsibility on the front line 24/7, inspecting product, moving inventory and making sure that everything runs as smoothly as possible. Without clear, consistent communication, it's challenging for a customer in an office in Chicago, US, to know what the quality of the fertilizer shipment is at a terminal in Savannah, Georgia, US. That's why communicating with the customer is vital to ensure that problems are resolved quickly and strategically.
According to the results of Microsoft's latest Global State of Customer Service Report – which surveys 5000 individuals across the US, the UK, Brazil, Germany and Japan – communication is more important than ever when it comes to delivering high-quality customer service. The report found that 55% of customers worldwide have higher expectations for customer service than one year ago and that 58% of clients globally will sever a relationship with a company due to poor customer service.
Here are a few basic principles that everyone in the fertilizer industry, from new hires to experienced veterans, might consider keeping top of mind in order to communicate clearly and effectively:
Share daily inventory reports
Ships have to be booked at least two months in advance, so keeping close tabs on inventory is critical. That's why it's important to track activity and to share inventory reports with the customer on a daily basis. A fertilizer company may think they have 300 trucks of product on the books, without realising that 200 trucks headed out of the warehouse facility earlier in the day. Regardless of the type of software your company uses, make a point to document inventory daily so the client is up-to-date. Even if you're using sophisticated inventory tracking, it's strategic to include a quick high-level summary, which can be highlighted or put in bold type, so the customer can see "at a glance" the latest inventory developments.
Contact the customer immediately when there are quality issues
When hard product is discovered due to moisture exposure in transit or if there's an issue with fertilizer colour, size or chemical composition, pick up the phone and call the customer as soon as possible. The customer may think they have 500 t of shippable, high-quality product when, in fact, they only have 350 t of useable inventory. Always share photos and samples to document quality concerns.
Let the customer know when there are more orders in the system than inventory
Inventory management is critical, and often times a logistics provider can see the proverbial storm brewing when there are more orders coming in than inventory on hand. Contact the customer immediately to share this information and to work towards a solution that ensures that orders can be filled in a timely fashion.
Call, rather than email, when there's an important issue to discuss
Email is extremely convenient, but fertilizer manufacturers can be overwhelmed by the volume of email they receive daily. If there's an hot-button issue, pick up the phone and call the customer directly. You'll get a faster response and can escalate the issue towards a solution more effectively.
Respond to customer inquiries ASAP
In the fertilizer industry, it's vital to respond to incoming calls, texts and emails from customers in a timely manner. Treat every client's concern as if it's your own, giving it the full attention it deserves to get resolved quickly and to the customer's satisfaction. Earn your customer's trust by being a reliable, responsive partner in the fertilizer logistics chain.
Empower your team
Empower team members in management roles to respond to customer questions and to solve problems. Fertilizer shipping issues can arise in the middle of the night or on the weekend. You want to make sure there's always someone available on your team who can address time-sensitive customer concerns.
Keep your customer contact information current
As in most industries, there can be significant employee turnover at fertilizer companies, so be sure to have current contact info on file so you can reach out to the right person in the event of an issue. Even the best contacts eventually retire or move on to other companies, so you need to make the effort to have the most up-to-date contact information on hand – and in your cell phone – at all times.
When in doubt, reach out
If you think there might be a fertilizer-related concern, it's always smart to err on the side of caution and to contact the customer. It's better to be safe than sorry, and the customer will know that you are looking out for their best interests.
Because communication is a core component of delivering exceptional customer service, it's imperative to make it a priority for 2021 and beyond. In the fertilizer industry, as in most other industries, communication is essential to identify issues, solve problems and deliver product on time and within budget. Work closely with the customer to ensure success for all parties at every stage of the fertilizer logistics chain.
Read the article online at: https://www.worldfertilizer.com/special-reports/21052021/communication-is-key-to-fertilizer-logistics-success/
You might also like
Join our sister publication, World Cement, in Lisbon, 10 – 13 March 2024, for their first in-person conference and exhibition: EnviroTech.
This exclusive knowledge and networking event will bring together cement producers, industry leaders, technical experts, analysts, and other stakeholders to discuss the latest technologies, processes, and policies being deployed at the forefront of the cement industry's efforts to reduce its environmental footprint.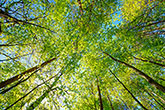 Second Harvest will use the grant funding to support monthly Makin' Groceries Mobile Market events near Waggaman, starting in 2024.