---
The nitrogen fertilizer market is in a state of flux rarely seen. Prices for urea traded in New Orleans, US, for instance, were at US$250/short t in January 2017, then dropped to US$160 in July and rose again to almost US$250 in October, dropped again to US$220, then hit US$250 in late December.
The market is also unpredictable. Traditional seasonal fluctuations that allowed buyers and sellers some certainty in price trends no longer apply.
One does not have to look far for the reasons that the market is in turmoil. China's environmental policy and natural gas needs, India's bulk bidding process, and massive shifts in imports and export patterns all contribute to volatility. In order to understand how the global supply and demand will play out over the coming year, it is necessary to look at a variety of components.
In North America, the majority of nitrogen products is consumed in the US. The country uses more than 20 million short tpy, with approximately 13.5 million short t consumed by agriculture (3.5 million short t in the form of NH3).
North American ammonia manufacturers benefit from low natural gas prices (used for both feedstock and energy), proximity to immense farming regions, a mature agricultural industry that consumes large volumes per acre, and the farming practice of injecting ammonia in liquid form directly into the soil.
Over the last few years, operators have invested billions in modernising existing North American facilities and building greenfield plants. Since 2017, CF's Port Neal, Iowa, plant, LSB industries' facility in El Dorado, Arkansas, and Iowa Fertilizer Co.'s complex in Lee County Iowa, have added several million short t of capacity.
North American market growth in nitrogen fertilizer is stable, however. The US is forecast to produce 370 million t of corn, down slightly from last year, with other major crops showing slight growth.
Demand for nitrogen fertilizer is expected to be stronger in Asia, however. After a normal 2017 monsoon season, India's food grain production (the total of wheat, rice and pulses for both summer and winter seasons) is expected to increase to a new record of over 277 million t.
Much of the success is due to increased use of fertilization. Over the last decade, fertilizer consumption has been growing at 3% per year, and reached a total of 58.2 million t in 2016. Urea accounted for 42 million t, or 72% of consumption. India now imports over 17 million t of urea, which makes it a key demand player in the nitrogen market.
In turn, government policy influences fertilizer demand in several ways. Government agencies purchase large quantities of urea several times a year, which tends to buoy prices. If a sale is cancelled, however, it can cause a precipitous drop. When a 2017 sale was cancelled, global prices for urea dropped up to US$80/t. There is some speculation that the government may turn urea tendering over to the private sector, but until then, the practice will have a profound effect on price volatility.
Internally, growth in India's domestic fertilizer production is highly influenced by a series of price controls, subsidies, tax breaks and regulations. While some progress has been made on reforming regulated-market conditions, the domestic sector is still dominated by non-economic factors.
This is an article written for World Fertilizer's May/June 2018 issue and abridged for the website. Subscribers can read the full issue by signing in. Non-subscribers can access a preview of the issue here.
Read the article online at: https://www.worldfertilizer.com/special-reports/20062018/global-nitrogen-supply-and-demand-playing-the-wild-card/
You might also like
Join our sister publication, World Cement, in Lisbon, 10 – 13 March 2024, for their first in-person conference and exhibition: EnviroTech.
This exclusive knowledge and networking event will bring together cement producers, industry leaders, technical experts, analysts, and other stakeholders to discuss the latest technologies, processes, and policies being deployed at the forefront of the cement industry's efforts to reduce its environmental footprint.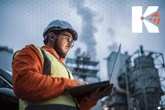 Sulfuric acid poses a persistent threat to the structural integrity of critical equipment used in the fertilizer industry. For corrosion protection, fertilizer producers can rely on a single source using fluoropolymers, dual laminates and acid-resistant mortars and bricks. Case studies can supply credible examples of the solution's long-lasting success in challenging applications.