---
The Gulf Petrochemicals and Chemicals Association (GPCA), the voice of the chemical industry in the Arabian Gulf, will host the 12th GPCA Supply Chain Conference in a virtual format on 26-27 May 2021.
The conference, which will take place under the theme 'Powering a resilient, responsive and agile supply chain', will feature leading industry speakers from the region and the world to discuss the challenges facing global and regional supply chains, the role of sustainability and digitalisation in enabling a successful future and the lessons learned from the pandemic.
Hamad Abdulrahman Alterkait, Chairman, PIC, will deliver a keynote address on how GCC chemical supply chains can prepare for a transformed world. An inaugural panel on the future of chemical supply chains will feature insights from Hosam Al-Zamil, Vice President, Global Supply Chain, SABIC, Ahmed Abdulla Al-Salahi, Chief Commercial Officer (CCO), Qatar Chemical Company Ltd. (Q-Chem), and Ahmed Al-Katheeri, Senior Vice President - Supply Chain Management, Borouge.
This live immersive event will offer delegates an opportunity to attend a series of 40-minute digital supply chain seminars – the newest conference feature – with live demonstrations and case-studies of promising technologies. Held on day two, 27 May, the seminars will be led by speakers from leading technology providers including Siemens Digital Logistics, Elemica, IBM, and TradeLens.
Another key feature at the event includes a masterclass on supply chain sustainability, which will cover key areas such as design and implementation of green supply chains, the role of sustainable investment and formulating an Environmental, Social, and Governance (ESG) strategy. Led by BCG, the session will include expert panelists from DP World and CEVA Logistics.
Dr. Abdulwahab Al Sadoun, Secretary General, GPCA, commented, "Robust and agile supply chains played and continue to play an instrumental role in facilitating the world's fight against the coronavirus pandemic from its onset in March 2020 until this day. The timely production, delivery and transportation of PPE, essential medical equipment and more recently – the vaccine – have been possible thanks to the existence of a well-connected global supply chain network and the chemical industry's efforts to ensure an uninterrupted flow of services and goods.
"Nevertheless, the pandemic revealed critical risks in chemical supply chains that must be addressed. The virtual edition of the 12th GPCA Supply Chain Conference will explore the challenges that lie ahead for a chemical supply chain transformation; it will seek to answer some of the key questions on industry leaders' minds and facilitate a dialogue among peers, brining in perspectives from the region and the world on timely topics. Join us for this exciting live immersive event to gain an insight into the future of chemical supply chains and the move to more resilient and agile supply chain networks."
To learn more, visit www.gpcasupplychain.com
Read the article online at: https://www.worldfertilizer.com/special-reports/19052021/gpca-to-host-virtual-edition-of-12th-supply-chain-conference-later-this-month/
You might also like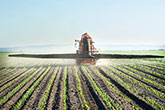 The new facility will deliver significant benefits to Western Australian grain growers.