---
Nutrien Ltd has announced that its Board of Directors has approved, subject to regulatory approval, an increase to the share repurchase programme through its previously announced normal course issuer bid (NCIB) expiring on February 22, 2019, raising the maximum number of shares that may be acquired under the NCIB to 50 363 686 common shares, or approximately 8% of outstanding shares.
The increase would allow for the repurchase and cancellation of an additional 18 153 763 common shares. Previously, Nutrien repurchased and cancelled an initial maximum of 32 209 923 shares. Nutrien has filed with the Toronto Stock Exchange an amendment to its previously filed notice of intention to make NCIB purchases in order to increase the number of common shares it may purchase.
Nutrien's Board of Directors has also declared a quarterly dividend of US$0.43/share payable April 18, 2019 to shareholders of record on March 29, 2019.
"Today's announcement reflects the balance sheet strength Nutrien possesses and confidence in our integrated platform to produce strong and growing free cash flow," said Nutrien President and Chief Executive Officer Chuck Magro. "We are committed to creating meaningful shareholder value, with approximately US$2.6 billion returned so far to shareholders in 2018 through share repurchases and dividends. At the conclusion of the current NCIB, Nutrien intends to review the renewal of its share repurchase programme."
Read the article online at: https://www.worldfertilizer.com/special-reports/17122018/nutrien-increases-its-existing-share-eepurchase-programme-and-declares-quarterly-dividend/
You might also like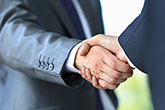 The company has initiated discussions with Unigel Participações S.A. to analyse joint business involving opportunity development in the areas of fertilizers, green hydrogen and low-carbon projects, in line with the revision of the strategic elements for Petrobras' Strategic Plan 2024 – 2028.