---
Argus Media is reporting that Venezuelan state-owned fertilizer producer Monomeros Colombo Venezolanos, now in the hands of Venezuela's political opposition, expects to regain its leading share of the Colombian market in less than a year.
New interim chief executive Jon Bilbao, who was named head of Monomeros' ad hoc board of directors in March by Venezuela's self-declared interim president Juan Guaido, said the US Treasury issued a letter on 7 June 2019 exempting the Barranquilla-based company from sanctions against its parent firm, Venezuelan state-owned petrochemicals company Pequiven and state-owned oil company PdV.
"Monomeros now has complete freedom to re-establish unlimited commercial relations with raw material suppliers and with Colombian banks," Bilbao said in the statement obtained by Argus.
The Treasury license was issued after Colombia's government through its embassy in Washington and Guaido's designated ambassador to Colombia Humberto Calderon Berti interceded on the company's behalf.
The new license from the Treasury's Office of Foreign Assets Control (Ofac) "permits Monomeros to freely engage without any restrictions in financial operations with Colombian and international banks," Calderon said in a statement. "The license also allows suppliers, banks and third parties to engage in all types of financial and commercial transactions without any type of restrictions or sanctions by Ofac."
The sanctions prohibited Monomeros from commercially financing raw material purchases for more than 30 days and shut down its access to credit lines. The license permits Monomeros to resume normal commercial financing of up to 120 days for its local and imported raw material purchases. Credit lines with Colombian and other non-Venezuelan banks already are being re-established, the statement from Monomeros adds.
Before the US sanctions were imposed against PdV and Pequiven, Monomeros was generating over US$450 million in annual revenues and had a market capitalization of about US$270 million.
Bilbao said the license will allow it to ramp up fertilizers production from about 40% of capacity to nearly 100% within six months. Raising output at Monomeros during second-half 2019 should erase by no later than the end of first quarter 2020 combined losses of almost US$26 million that were accumulated from January 2018 to May 2019 due to the US sanctions.
Monomeros aims within a year to expand its share of the Colombian fertilizer market to as high as 60% from about 40%.
Revenues and profits generated by Monomeros will not be repatriated to Pequiven, PdV or any entity representing the government of disputed president Nicolas Maduro, the company says. Details on how Monomeros will administrate its finances including any profits were not disclosed, but an aide to Guaido in Caracas tells Argus that "revenues that belong to the Venezuelan people will be safeguarded transparently."
Monomeros will not re-establish commercial relations with its parent firm Pequiven or any other Pequiven subsidiaries that remain subject to US sanctions, including the 2.8 million tpy Fertinitro urea and ammonia producer. Urea and ammonia that Monomeros formerly imported from Venezuela to manufacture fertilizer will be sourced elsewhere, including suppliers in the US, Europe and Middle East.
Monomeros eventually hopes to re-establish commercial links with Pequiven after a new government is elected in Venezuela and US sanctions are lifted, Guaido's aide indicated.
But restoring Pequiven's ammonia and urea production facilities including the inoperative Moron complex in Carabobo state and the mothballed Fertinitro complex in Anzoategui state likely will take several years to achieve from the date sanctions are finally removed, the aide added.
Please click here to view Argus Media's original report.
Read the article online at: https://www.worldfertilizer.com/special-reports/13062019/venezuelan-fertilizer-giant-wins-us-sanctions-waiver-argus-media-report/
You might also like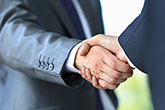 The company has initiated discussions with Unigel Participações S.A. to analyse joint business involving opportunity development in the areas of fertilizers, green hydrogen and low-carbon projects, in line with the revision of the strategic elements for Petrobras' Strategic Plan 2024 – 2028.