---
For the first time in several months, retail fertilizer prices appear to be softening. Prices for half of the eight major fertilizers were slightly lower the fourth week of February 2019 compared to the previous month, according to fertilizer sellers surveyed by DTN.
However, although prices for half of fertilizers were down, none were significantly lower. DAP had an average price of US$511 per t, MAP US$535 per t, urea US$404 per t and UAN28 US$270 per t.
The remaining fertilizers were slightly higher compared to the prior month. Potash had an average price of US$386 per t, 10-34-0 US$470 per t, anhydrous $596 per t and UAN32 $318 per t.
On a price per pound of nitrogen basis, the average urea price was at US$0.44 per lb.N, anhydrous US$0.36 per lb.N, UAN28 US$0.48 per lb.N and UAN32 US$0.50 per lb.N.
The fertilizer industry operates in a global market, and US-based fertilizer companies have moved, in recent years, to expand into other areas of the world. One such company is The Mosaic Company.
Read the article online at: https://www.worldfertilizer.com/special-reports/11032019/prices-for-half-of-fertilizers-lower-at-end-of-february/
You might also like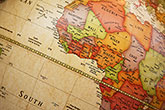 Further to its announcement on 19 December 2022, Kropz Plc has confirmed its first shipment and sale of 33 000 t of phosphate concentrate from Kropz Elandsfontein (Pty) Ltd.