---
Ruth Sharpe, Argus Media, UK, takes a detailed look at the ammonia market, and discusses the impact that new capacity will have.
Changing international trade flows and speculation over the emergence of new export capacity have created volatile trading conditions in the ammonia market in 2018. The global supply and demand outlook is finely balanced and sellers remain wary of pushing up prices too quickly, with the market exposed to new capacity that is close to reaching the export market.
Supply has been squeezed in the 2Q18, driven by strong demand from eastern markets, extended maintenance periods and high gas prices. This has left participants reluctant to commit to spot purchasing and buyers are instead keenly tracking the progress of new plants in the US, Indonesia, and Russia with the expectation that once they are producing at full capacity, there should be a significant drop in pricing.
Three large scale ammonia plants are in the process of coming online this year. In the US, the 750 000 tpy Freeport ammonia unit has already made its first export shipment, and will play a role both in reducing the US' reliance on imports, as well as bolstering US exports.
Additionally, the 660 000 tpy Panca Amara Utama (PAU) ammonia plant in Indonesia loaded its first cargo in early July, indicating it is nearing targeted production rates and adding to the global supply balance after being delayed by nearly eight months from its previous deadline. This will be joined at the end of 2018 or early 2019 by the 890 000 tpy Eurochem Kingisepp facility in Russia.
Although the addition of these facilities will undoubtedly keep the market under sustained pressure going forward, the timing of when the units can produce and maintain regular export shipments to the international market is keeping an element of uncertainty around spot trading this year.
New trade routes emerging
Running parallel to these new capacity additions, the ammonia market is in the midst of a period of rapid change and trade routes are evolving to meet rising demand in non-traditional markets. Plummeting US imports are being offset by an increase in buying from Morocco and China, and the increase in longer haul shipments is creating new associated costs and risks for buyers and sellers.
The change in trade dynamics has created a divergence in the supply and demand balance between the markets east and west of Suez. Demand is strong in China, South Korea and Taiwan and a lack of availability for spot ammonia in southeast Asia and the Middle East has pushed more tonnage from Yuzhny and Trinidad to eastern markets. The new PAU unit in Indonesia should reduce some pressure on southeast Asian demand, but buyers will still need to look further afield to cover requirements.
Trinidad – the world's largest ammonia exporter at 5 million tpy – is now moving more product towards northwest Europe, Morocco and eastern markets instead of its traditional customers in the US. However, the country continues to suffer from gas curtailments and several of the older units are prone to extended maintenance periods. Once the new production in the US is up to full operating levels, there is the threat of potential closures in Trinidad. The US remains the world's largest ammonia buyer, but imports are now approximately 3.7 million tpy, down by approximately 50% in the last five years. The availability of cheap gas as a result of the shale gas revolution has allowed the restart or revamp of some idle ammonia capacity alongside the completion of new capacity. But outside of the US, the demand outlook centres around three countries which are showing the fastest import growth – China, Morocco and Turkey.
The fastest growing region in terms of ammonia buying is China, which imported 720 000 t in 2017, a 54% increase on the previous year (see Figure 2). Imports are expected to reach 1 million t this year and shipments already reached over 255 000 t in the first quarter. In Morocco, OCP's annual buying requirement was approximately 1.45 million t in 2017, a 40% yr/yr growth, and although the growth has slowed in 2018 (659 000 t in the first five months of 2018, a 3% growth), OCP is forecasting imports of 1.8 million t this year to feed the company's Jorf Phosphate Hub. In Turkey, 2017 imports reached 780 000 t, a 31% growth on the previous year and the growth is increasing at a similar rate in 2018 – January to May imports are already 340 000 t, up 25% on the previous year.
Indian buying is expected to remain approximately 2.3 million t this year, but there are question marks over whether the current level of Iranian tonnage will still be shipped to India or whether buyers will start to look at alternative options.
The deteriorating relationship between Washington and Tehran and new US sanctions on Iran is likely to impact some of Iran's ammonia export activity in the coming months, particularly in connection with bank payments for ammonia cargoes. The real extent of the impact on ammonia exports is hard to assess now, but will become clearer in the coming months. India is the largest market for Iranian ammonia currently.
In the west, a handful of ammonia plants in Europe are extending summer maintenance periods because of higher gas costs. Several of the larger plants went offline at the same time in June, and subsequently caused an unforeseen shortage of by-product CO2. The high gas costs are squeezing producer balance sheets significantly this year and adding support to spot pricing (see Figure 3). Several buyers are choosing to buy spot cargoes in the international market rather than run their own plants, which is taking further spot availability out of the market and has pressured prices higher in the traditional quieter summer months.
Part 2 will be published soon. For full access to the article and the October issue please register at https://www.worldfertilizer.com/magazine/.
Read the article online at: https://www.worldfertilizer.com/special-reports/10102018/whats-on-the-horizon/
You might also like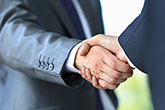 The company has initiated discussions with Unigel Participações S.A. to analyse joint business involving opportunity development in the areas of fertilizers, green hydrogen and low-carbon projects, in line with the revision of the strategic elements for Petrobras' Strategic Plan 2024 – 2028.