---
EuroChem Group AG, a leading global fertilizer company, has reported consolidated sales for the 4Q18 of US$1.47 billion, 13% higher than in the same period of 2017.
Stronger product pricing dynamics and an improvement in the sales mix lifted the the group's sales for the year ending 31 December 2018 to US$5.58 billion, 15% above the US$4.87 billion achieved in the previous year.
The 4Q18 performance took group EBITDA to US$418 million, 46% higher than in the corresponding period of 2017. This pushed the full-year figure to US$1.52 billion, 34% ahead of the US$1.13 billion achieved in the previous year. EBITDA growth was driven primarily by improvements in market prices for the group's main fertilizer products, together with some positive foreign exchange effects for rouble-denominated costs (RUB/US$: average 2017 – 58.35, average 2018 – 62.71).
For the year ending 31 December 2018, the Group generated operating cash flow of US$982 million, some US$67 million – or 6% – lower than the US$1.05 billion recorded in the previous year. This was principally due to a 20% drop in the 4Q18, although the full effect of this was alleviated by a stronger second and third quarter. Higher net working capital and additional investment in inventories also contributed to the fall in operating cash flow.
"We have delivered a very strong sales performance, rounding off a terrific year," said Kuzma Marchuk, EuroChem Group Acting CEO and CFO. "This leaves us well-positioned to ramp up our new potash and ammonia projects – and we expect continued growth in 2019."
Market overview
Future price uncertainty for ammonia prevailed as restrictions on Iranian product were offset by increased product availability from the Black Sea, Middle East, and Southeast Asia. However, the prices recorded on average a 16% increase in 4Q18 y/y from US$283/t to US$329/t, and an 8% increase in 12 million y/y from US$265/t to US$286/t.
Global urea prices grew on average in 4Q18 y/y (+18% to US$290/t FOB Yuzhny, Black Sea for prilled urea) and 12 million y/y (+14% to US$251/t) despite some negative corrections in the last two months of 2018. An overall decline in urea exports from China of 46% compared to 2017 underpinned positive price dynamics in 2018.
AN prices were stable 12 million y/y (-2% to US$186/t). Ukraine closed its market to Russian fertilizer companies and triggered a temporary oversupply for AN and its derivatives. As a result, AN prices declined in 4Q18 y/y (-14% from $216/t).
Weak seasonal demand and lower sulphur costs extended phosphate price declines quarter-on-quarter across multiple markets – with particular price weakness in the Americas, India and Europe. For the full year, MAP/DAP prices rose on average by 19% to US$413/t.
There was bullish market sentiment for potassium chloride prices. This was buoyed by tenders in Southeast Asia, amid limited availability of granular MOP and the application season in the US, which pushed MOP prices up in 4Q18 (+17% to US$274/t FOB Baltic, spot) and 12 million y/y (+12% to US$256/t).
4Q18 iron ore prices were supported by continued strong demand from end users looking to secure higher inventories before the start of winter production cuts – and a firm steel outlook. Prices rose on average by 11% to US$74/t in the 4Q18 yet decreased in the 12-month period y/y by 3% to US$71/t.
Project update: EuroChem VolgaKaliy
The two connected shafts and the plant are operating as planned in test mode. The two existing shafts are designed to produce 10-12 million tpy of ore but are restricted to 7.5 million tpy by the regulator while in test mode. The plant capacity is 2.3 million t of finished pink product (equivalent to 6.5 million t of ore). A total of 5300 t of product was produced in the 4Q18.
The cage shaft, which is not connected to the rest of the mine, was intentionally allowed to flood in 2015 as a result of a water inflow. A response plan was developed and executed, which included drilling and additional contour of six freeze holes, allowing engineers to sink the shaft partially and install an additional ring of tubbing.
However, additional water inflow made it necessary to suspend further shaft sinking. Our site production experts are devising a further action plan to tackle the inflow. The remedial work will not affect the operation of the two existing shafts.
EuroChem Usolskiy Potash
Two shafts and two trains are fully operational in test mode and working at their projected capacity of 1.1 million tpy. The production of potassium chloride amounted to 250 000 t in 2018. The first granulation line came on stream earlier this year. The first phase of the project, with a projected capacity of 2.3 million tpy, is expected to be completed during 2019 and fully ramped-up by 2022, with a maximum production capacity of 3 million tpy.
Read the article online at: https://www.worldfertilizer.com/special-reports/08022019/eurochem-release-4q18-results/
You might also like
Join our sister publication, World Cement, in Lisbon, 10 – 13 March 2024, for their first in-person conference and exhibition: EnviroTech.
This exclusive knowledge and networking event will bring together cement producers, industry leaders, technical experts, analysts, and other stakeholders to discuss the latest technologies, processes, and policies being deployed at the forefront of the cement industry's efforts to reduce its environmental footprint.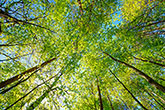 Second Harvest will use the grant funding to support monthly Makin' Groceries Mobile Market events near Waggaman, starting in 2024.