Special reports - 07 December 2018
The company announced the changes at a meeting in Munich, Germany, yesterday.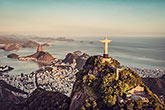 In a meeting held on 5 December the company's board of directors approved its 2040 Strategic Plan, part of which confirmed the company's ending of business in the fertilizer industry.
Chuck Magro, Nutrien's President and CEO, said the sale "marks the conclusion of a major deliverable for Nutrien."