---
Oliver Henkes and Jörg Eckert, Heraeus Chemicals, Germany, detail highly efficient catalysts that reduce nitrous oxide emissions from nitric acid production by 95%.
Europe, the US and China were among those ratifying the historic Paris agreement, which has been in effect since November 2016. The agreement aims to help keep the earth's temperature from rising more than 2°C. The Nitric Acid Climate Action Group, formed in December 2015 at the global climate summit, will also work hard to meet climate targets. As part of its efforts, the group will focus on reducing climate-altering nitrous oxide emissions from fertilizer production and the chemical industry by 2020.
When basic chemicals for fertilizers, such as nitric acid, are produced, the process releases nitrous oxide into the atmosphere as a byproduct. This greenhouse gas has roughly 300 times the global warming potential of carbon dioxide and is thereby a major factor in global warming. More than 60 million tpy of nitric acid are produced around the world, with an estimated 500 000 t of nitrous oxide generated as a byproduct, which is the equivalent to the carbon dioxide emissions from over 60 million mid-sized cars.
The demand for retrofitting nitric acid plants will certainly rise with the increasingly tougher legal requirements for reducing nitrous oxide emissions in the coming years. By 2020, the target year set by the Nitric Acid Climate Action Group, all nitric acid plants should be equipped with nitrous oxide reduction technology. Developing countries, in which the relevant technologies are often not yet available, will benefit particularly from this initiative.
A Heraeus catalyst system thus offers a suitable, well-established system solution for reducing nitrous oxide emissions to under emission limits. Highly efficient catalysts from Heraeus can reduce nitrous oxide emissions by up to 95%, from 1600 ppm down to 30 – 40 ppm N2O. Heraeus is installing this reduction technology in existing nitric acid plants around the world.
Climate protection
The catalyst gauze system providing high performance for ammonia oxidation and N2O reduction is an important factor for nitric acid plants. Nitric acid is produced as a basic component in nitrate fertilizers using a process called ammonia oxidation (Ostwald process). Ammonia and air are routed over platinum gauzes heated to 900°C, producing nitrogen oxide that bonds with water to create nitric acid. This chemical reaction requires up to 6 m of round gauzes made from platinum alloys. During the ammonia oxidation process, nitrous oxide emerges in a secondary reaction. Heraeus' patented functional total control (FTC) gauze systems are already reducing nitrous oxide emissions by up to 70% (Figures 1 and 2). However, a special catalyst system installed downstream can further reduce emissions by up to 95%. The company offers these precious and non-precious metal catalysts to achieve these reductions. Heraeus' FTC-HR system offers:
Reduced PGM inventory and thus PGM losses.
Highest conversion rate and selectivity.
Long operating cycles.
Maximum reduction in N2O emission.
While the FTCplus provides the same characteristics as FTC-HR but with advanced reduction in N2O emission rather than maximum reduction. Each nitric acid plant needs an individual system solution. While middle pressure reactors work with platinum-rhodium gauzes with diameters up to 6 m, high-pressure reactors only need diameters up to 1.5 m. The combination from the primary catalysts with the secondary catalysts also depends on several factors, including available space for secondary catalyst, pressure, temperature and service lifetime.
Precious metal secondary catalysts offer immense benefits when retrofitting plants. For example, they require less space, are highly efficient, reduce pressure drop by using rings and have longer service lives (especially for high-pressure plants). The catalyst is installed in the nitric acid reactors directly below the existing catalytic gauzes. The nitrous oxide molecules pass through the granulate-like catalyst and are, with a few exceptions, destroyed – turning into nitrogen and hydrogen (Figure 3). For new installations as well as for retrofitting, Heraeus offers an iron oxide based secondary catalyst.
The advantages of Heraeus secondary PM catalysts that are in a ring shape and sphere include:
High N2O abatement/low bed heights/light secondary catalyst weights.
Reduced pressure drop.
Very high mechanical stability.
Long catalyst lifetime.
Using the same active elements like the gauze set.
The advantages of using an iron oxide secondary catalyst include:
The cylindrical standard shape is adjustable size for specific process conditions.
No critical elements for health or environment.
Independent from precious metal rates.
Long catalyst lifetime.
High N2O abatement.
Retrofitting
The system of primary and secondary catalysts can be adapted to specific customer requirements and allows existing reactors to be retrofitted at a reasonable cost. Heraeus has been installing this innovative system solution into existing nitric acid plants since 2004. Plant operators benefit from the full service as a solution provider. Technical service teams for customers in Americas, Europe, Africa and Asia/Australia are available to customise this gauze and catalyst system solution, install it on site and check the process parameters while in operation.
A high-quality technical service from the gauze supplier can make a huge difference for nitric acid plant efficiency. Examples for a beneficial application of the technical service are either plant improvement projects for sustainable better performance or a local support in case of emergency events.
Those events require a quick and reliable response and support from the supplier, and is of utmost importance in order to detect and eliminate the root cause of the problem and to quickly bring the plant back to the usual high performance levels. Typical examples are various activities in case of mechanical damages or contamination of catalyst gauze systems, or the support for root cause analysis of a drop in gauze efficiency and increased N2O emissions. This includes investigation of process data and environmental conditions followed by working out action plans depending on the actual situation, which only becomes visible after plant shutdown. A further example where supplier support is an important factor is secondary catalyst N2O reduction projects, including planning, design, manufacturing and installation of catalyst baskets.
Updates in Europe
A medium-pressure nitric acid plant in Europe, which was typically equipped with a Heraeus FTC-HR gauze (system for low N2O emissions) and an underneath installed secondary catalyst, decided to switch the catalyst gauze technology. With the former Heraeus FTC-HR and secondary catalyst package, the customer achieves a level of 70 – 80 ppm. Changing the gauze to another technology resulted in an increase to a N2O level of 170 ppm, which would have meant exceeding the EU-ETS III benchmark level from the beginning. Going back to the FTC-HR reduced the level to meet the regulations by EU-ETS III.
Heraeus has designed and commissioned several catalyst baskets for nitric acid plants. These plants had neither a secondary catalyst installed beforehand nor were the installed solutions suitable to reach a sufficiently low N2O emission level to meet certain N2O emission limits or to generate a sufficient amount of carbon credits.
To address N2O abatement within the ammonia burner, Heraeus visits the customer onsite in order to evaluate the current situation in the burner and then designs primary catalyst (FTC gauzes), secondary catalyst and containment systems in order to fulfil N2O targets. The principle solutions depending on restrictions in space or pressure drop are identified and the design proposal is put together with engineering partners. Then the suitable manufacturing partners are selected and supervision of basket installation begins as well as the installation of the secondary catalyst and catalyst gauze system.
Heraeus acts as a general contractor for all components concerning N2O abatement, including gauze systems, secondary catalysts and catalyst baskets. With its technical services, the company enables nitric acid plant managers not only to get the highest possible plant performance under steady conditions, but to consult in situations where it is critical to make a quick decision to bring the plant back to the highest possible performance levels.
This article was originally published in World Fertilizer. To receive your free copy, click here.
Read the article online at: https://www.worldfertilizer.com/special-reports/04072017/preventing-the-2c/
You might also like
Join our sister publication, World Cement, in Lisbon, 10 – 13 March 2024, for their first in-person conference and exhibition: EnviroTech.
This exclusive knowledge and networking event will bring together cement producers, industry leaders, technical experts, analysts, and other stakeholders to discuss the latest technologies, processes, and policies being deployed at the forefront of the cement industry's efforts to reduce its environmental footprint.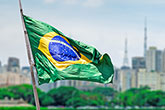 Development of this project provides benefits to the Mura people, including opportunities for direct employment, funding and support to start new businesses.