---
Gordon Cope provides a detailed overview of the transformation of China's fertilizer sector.
Phosphates
China's soils are deficient in phosphate. Several decades ago, the central government supported the development of domestic supplies. Production of phosphoric acid increased from approximately 3 million t in 2000 to 18 million t in 2016, representing approximately 45% of global production. As a result, China became a significant exporter of finished phosphates. According to Integer Research, the world produced almost 36 million t of monoammonium phosphate (MAP) in 2015, with half coming from China, 12% from the US, and 10% from India.
As previously reported in World Fertilizer (March 2018), most of China's phosphate fertilizer production is in four provinces: Hubei, Sichuan, Guizhou, and Yunnan, close to the country's phosphate rock resources in southern China. Hubei has the largest capacity, representing approximately 28% of Chinese total output, followed by Yunnan and Guizhou with 26% and 23%, respectively.
Some domestic producers are very competitive in export markets, while other Chinese firms are struggling to stay afloat in the current climate. Chinese producers, without 100% rock self-reliance and/or stable sulfur/ammonia positions, are becoming increasingly unprofitable.
A host of marginal exporters have been operating on increasingly thin margins; some have been forced to curtail production, while other plants have continued to operate on zero profits to keep employment up and stave off potentially adverse socio-economic effects. Chinese phosphate exports have remained relatively high at approximately 6 million t in 2016 and 2017, despite the weak market environment.
Recently, the government, in an effort to improve the environment, has been ordering the closure of older, polluting facilities. According to the China Phosphate Industry Association, approximately 3 million t of P2O5 capacity will be closed permanently during 2015 – 2020. Chinese exports are expected to decline, with new integrated MENA capacity making up the shortfall.
Potash
According to the US Geological Survey (USGS), China was the world's fourth largest producer of potash in 2017, with 6.2 million tpy output. It sits behind Canada, (12 million t), Russia (7.2 million t), and Belarus (6.4 million t).
Demand for potash in China is expected to rise significantly in the next several years. Recent mandatory testing of agricultural soils indicated significant stress, and the need to replace potassium in several jurisdictions is considered acute.
In mid-2018, SDIC Mining Investment Co., a subsidiary of China's State Development and Investment Corp., agreed to pay Nutrien US$502 million for the latter's 28% stake in Arab Potash Co., making it majority owner in the Jordan-based company. Arab Potash is the eighth largest potash producer in the world and has extensive underground mining operations near the Dead Sea. SDIC noted that the agreement would further reduce China's reliance on potash imports and guarantee its food security.
In mid-2018, both China and India entered into negotiations for long-term muriate of potash (MOP) import contracts. At the time, market speculation was US$300/t CFR based on relatively low inventories in India, and firm demand from other countries, such as Brazil.
In August 2018, Indian importer IPL inked a US$322/t CFR contract with Belarus. In mid-2018, both China and India entered into contracts for long-term muriate of potash (MOP) imports. In August, 2018, Indian importer IPL inked a US$290/t CFR (cost and freight) contract with Belarusian Potash Company. China signed for the same amount in September, which represents a US$60 increase from the year before.
India's purchase represents a marked increase. The 2017 – 2018 contracts were US$230 CFR/t for China and US$240 CFR for India. India's new contract at US$320 represents a 35% increase.
Environment laws and taxes
In January 2015, China enacted the Environmental Protection Law (EPL), a comprehensive regulation and enforcement regime. The EPL allowed for: daily fines toward offenders; the seizure of polluting equipment and facilities; orders to halt production and administrative detention; and criminal sanctions in the most egregious cases.
According to a report released by the China University of Political Science and Law, by mid-2017, the Central Government Environmental Inspection Team had completed audits in half of the nation's provinces, resulting in over 1000 officials detained and 22 730 cases in which one of the above measures was enacted. A broad swath of manufacturing and chemical facilities were closed.
In addition to continued enforcement of the EPL, on 1 January 2018, the Chinese government imposed environmental taxes on industrial air and water polluters. The graduated tax, which affects nitrogen and potash fertilizer producers, is designed to curb the worst offenders. Under the tax regime, the country is divided into geographic regions of high, medium, and low rates, corresponding to the levels of pollution. The most egregious nitrogen fertilizer polluters in Beijing, Henan, and Yunnan provinces, for instance, are charged the highest rate, paying slightly less than US$1/t of urea (while those with good track records pay less than one-third that amount).
Although the taxes are currently relatively small, they come at a time when other production factors, such as raw material and energy costs, are putting a strain on marginal producers; the government goal is to close the worst offenders. In addition to federal environmental taxes, provinces are expected to launch new environmental taxes and increase existing ones; Integer Research reports that Yunnan province will double its environment tax rate in 2019.
Trade war
In early 2018, the Trump administration imposed US$34 billion in tariffs on China as part of its war on trade deficits. In retaliation, China imposed countervailing tariffs of US$50 billion on American products. One of those products was soybeans, which depressed the price to US$8.50/bushel in July. In August 2018, the Trump administration announced it would stump up as much as US$12 billion in aid for US farmers to shield them from the repercussions. The package includes government purchases of surplus agricultural products and direct compensation.
Analysts note that the aid package will further distort the market, emboldening US producers to continue planting soybeans in an over-supplied market. The US Department of Agriculture (USDA) recently announced a record 2018 crop of 4.6 billion bushels. Both Canada and the US are major soybean exporters to China; it is unclear how the ramifications of the tit-for-tat trade war will play out.
During an investor's conference call in August 2018, Nutrien CEO Chuck Magro was asked how the spat might affect the fertilizer sector, and he responded in the following extemporaneous manner. "Obviously, a trade war isn't good for anyone. And I think the difference in agriculture, is that when it comes to farmers, we are completely focused on the financial health of our North American farmers. And farmers can't really afford to have one bad year. In fact, that would be quite impactful across this entire value chain, as we've seen, in the broader economy. So that's where our concerns lie: it's the financial health of the farmer and nobody knows how this is going to play out."
The future
The outlook for the fertilizer sector in China (and, tangentially, the world) is predicated, first and foremost, on government intervention through both its five-year plans and macroeconomic initiatives. Beijing's decision to gain fertilizer self-sufficiency was a key factor in the domestic growth of nitrogen, phosphate, and potash production over the last two decades (as well as global overcapacity when it overshot the mark).
The current domination of environmental policies in the federal government's priorities is causing a rationalisation of older domestic production capacity. This has resulted in decreased fertilizer exports, creating near-term opportunities for integrated producers and low-cost jurisdictions in MENA, North America, and Russia.
Read the article online at: https://www.worldfertilizer.com/special-reports/02112018/turning-the-tables-part-2/
You might also like
Join our sister publication, World Cement, in Lisbon, 10 – 13 March 2024, for their first in-person conference and exhibition: EnviroTech.
This exclusive knowledge and networking event will bring together cement producers, industry leaders, technical experts, analysts, and other stakeholders to discuss the latest technologies, processes, and policies being deployed at the forefront of the cement industry's efforts to reduce its environmental footprint.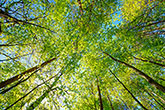 Second Harvest will use the grant funding to support monthly Makin' Groceries Mobile Market events near Waggaman, starting in 2024.