---
KuibyshevAzot and Casale have signed a contract for the realisation of a 1575 tpd nitric acid (NA) and 2000 tpd ammonium nitrate solution (ANS) complex to be implemented in Togliatti (Russia).
Casale completed the front-end engineering design before the spread of COVID-19. The complex, which is slated for completion in 1Q24, will incorporate Casale's NA2000™ Dual Pressure processes for nitric acid and AN2000™ for ANS production which ensure low consumption and reduced emissions.
Casale will be responsible for turnkey execution and its Czech subsidiary - Casale Project - will be deeply involved in key phases.
Federico Zardi, CEO of Casale commented: "We are particularly proud of this new win for our company which, in addition to strengthening the cooperation between Casale and KuibyshevAzot, comes in the wake of the successful completion of another nitric acid plant in Uzbekistan of very similar capacity thus confirming both our commitment in pursuing large EPC projects as well as the importance of the Russian and CIS markets for the development of our business. In addition, we strongly believe that the consistent use of highly qualified local resources in different phases of the construction – as planned for this project - besides bringing clear benefits in terms of speed and efficiency of execution, also generates positive effects on the local economy and employment, creating the conditions for further collaborations as well ensuring the basis for a prosperous future for all stakeholders."
Aleksandr Gerasimenko, CEO of PJSC KuibyshevAzot, said: "KuibyshevAzot continues to work on the implementation of investment projects aimed at improving production efficiency and reducing environmental impact. Competent investment policy and consistent implementation of the Company's priority development areas ensure its efficient growth and sustainable development. Signing a contract with Casale is another step in this direction, which will allow our Company to continue working on expanding the product line of complex mineral fertilizers, taking into account the latest development trends of the world market and the needs of Russian farmers. It is especially important that the engineering solutions offered by Casale's technology meet modern environments and industrial safety requirements."
Read the article online at: https://www.worldfertilizer.com/project-news/28092021/kuibyshevazot-contracts-casale-for-nitric-acid-and-ammonium-nitrate-solution-complex/
You might also like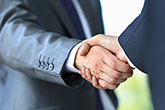 The company has initiated discussions with Unigel Participações S.A. to analyse joint business involving opportunity development in the areas of fertilizers, green hydrogen and low-carbon projects, in line with the revision of the strategic elements for Petrobras' Strategic Plan 2024 – 2028.