---
Australian Potash has said that Western Australia's Environmental Protection Agency (EPA) has approved the Lake Wells sulfate of potash project's (LSOP) Cultural Heritage Management Plan (CHMP).
The CHMP provides a framework for understanding the cultural context within which the LSOP will be developed. It provides for processes that directly mitigate risks of impacts on sites and objects of cultural value to the Traditional Owners of this region.
The commitments given by APC in the CHMP are binding, and the CHMP outlines a process and timetable for the on-going consultative process with Aboriginal and other stakeholders over the several stages of the LSOP development and operations.
Australian Potash Managing Director and CEO, Matt Shackleton said, "We take our responsibilities in respect to understanding Aboriginal relationships with the Lake Wells country very seriously, as we believe that it is only through this understanding that we can identify and preserve cultural values.
"We have had the privilege of working with many of the Western Desert's most senior custodians and lore men over the past 6 years, with their information and assistance forming the basis of the CHMP we will work within.
"I look forward to continuing to develop these very important relationships over the next several years as the Lake Wells SOP project, the Laverton Training Centre, and the Laverton School STEM development and operations programmes progress."
Read the article online at: https://www.worldfertilizer.com/project-news/28072021/epa-approval-given-to-lake-wells-sop-projects-cultural-heritage-management-plan/
You might also like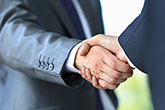 The company has initiated discussions with Unigel Participações S.A. to analyse joint business involving opportunity development in the areas of fertilizers, green hydrogen and low-carbon projects, in line with the revision of the strategic elements for Petrobras' Strategic Plan 2024 – 2028.