---
OCP Group is partnering with India to carry out joint research and development initiatives, to jointly promote innovative fertilization solutions, and to offer tailor-made fertilizers that meet the specific needs of Indian farmers, in close collaboration with the Indian agricultural ecosystem (public sector, agronomic institutes, agricultural federations, farmers, etc.) Within this framework, OCP Group has signed MoUs with India's largest public and private sector fertilizer producers, paving the way for OCP to supply India with up to 1.7 million t of phosphate fertilizers for the agricultural season over the next twelve months.
These memoranda were signed between OCP Group executives and Indian fertilizer manufacturers, in the presence of Dr. Mansukh Mandaviya, Minister of Health, Chemicals and Fertilizers in India, Shri Rajesh Vaishnaw, Ambassador of India to the Kingdom of Morocco, and Mr. Mostafa Terrab, Chairman and CEO of OCP Group. The agreements will provide for up to 700 000 t of Triple Super Phosphate (TSP), a phosphate-based fertilizer that has the highest phosphate content found in nitrogen-free granular fertilizers and can be tailored to meet the specific needs of plants and soils in India. Customised fertilizers are known to be better for soil health, thus reducing waste. The MOUs also call for the delivery of 1 000 000 t of diammonium phosphate (DAP) to Indian farmers. Commenting on the occasion, Mr Soufiyane El Kassi, Chairman and CEO of OCP Nutricrops, the group's subsidiary dedicated to soil health and plant fertilization solutions said: "We are pleased with India's interest in our customised solution (TSP) that significantly contributes to increasing yields, improving farmers' incomes and accelerating the implementation of sustainable agricultural practices."
Read the article online at: https://www.worldfertilizer.com/project-news/26012023/ocp-group-aims-to-strengthen-food-security-in-india/
You might also like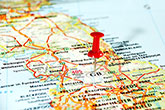 The company has delivered the first UK shipment of its low-carbon fertilizer to Simpsons Malt Limited as part of an exciting new project to significantly reduce the carbon footprint of malting barley and distilling wheat.