---
PJSC TOAZ (Togliattiazot), one of the city-forming enterprises of Togliatti and one of the largest Russian producers of ammonia and urea, is constructing a third urea production unit.
The future unit will be more environmentally friendly and noticeable due to the installation of a purification device on the granulation tower and the application of special colouring to the high-rise structure.
This month the purification device, weighing 860 t, was raised and installed to the very top of the granulation tower which is more than 100 m above the ground. For the simultaneous lifting of a heavy structure, six hydraulic cable jacks with a lifting capacity of 400 t each were installed on the granulation tower. They, in parallel and gradually, at a speed of 10 m/h, pulled up the cleaning device, observing the load balance. Industrial climbers and 20 welders worked upstairs, who applied more than 2 km of welds during the final assembly of the device.
The purpose of the new device is to trap industrial dust so that it does not enter the atmosphere, due to which more than 93% of the emissions from the granulation tower will settle in the device. The filter elements inside the unit are permanent and do not require replacement, only periodic cleaning. All internal components of the device are made of stainless steel to withstand aggressive chemical environments and corrosion. The purification device also returns urea dust to the production chain.
In addition, the granulation tower is also being transformed externally. Currently, 15 professional industrial climbers are applying a polymer, anti-corrosion, highly resistant, red-white paint that will last up to 20 years on a surface of more than 10 000 m2. Applying such a colour is necessary for the tower, which is one of the tallest buildings in Togliatti, so that it can be clearly visible to aircraft pilots, since the Kurumoch international airport (Samara) is located nearby.
Read the latest issue of World Fertilizer in full for free: May/June 2021
The May/June issue of World Fertilizer begins with a regional report that examines how North American producers are reacting to the gale forces of the marketplace. The remainder of the issue is dedicated to a range of technical articles covering phosphate processing, pump engineering, agitator design, sulfur storage tanks, finishing technologies, granulation and prilling.
Read the article online at: https://www.worldfertilizer.com/project-news/21052021/togliattiazot-constructing-third-urea-production-unit/
You might also like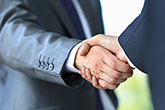 The company has initiated discussions with Unigel Participações S.A. to analyse joint business involving opportunity development in the areas of fertilizers, green hydrogen and low-carbon projects, in line with the revision of the strategic elements for Petrobras' Strategic Plan 2024 – 2028.