Nutrien announces digital collaboration with BASF's xarvio Digital Farming Solutions
Published by John Williams, Editorial Assistant
World Fertilizer,
---
Nutrien has a digital collaboration with xarvio Digital Farming Solutions, part of BASF's Agricultural Solutions division. As part of this partnership, the xarvioTM SCOUTING app will be offered within the Nutrien Ag Solutions Customer Portal, to provide its customers easy access to this agronomic tool.
Nutrien Ag Solutions is building an open digital ecosystem that leverages deep agronomic data science and leading-edge technology to help growers achieve the best possible outcomes on their farms. Nutrien Ag Solutions will feature BASF's xarvio SCOUTING app as part of its digital agronomy offerings, further enabling growers to detect and identify weed and pest pressure as they monitor and protect their crops throughout the growing season. In addition, Nutrien and BASF xarvio Digital Farming Solutions are actively exploring the agronomic intelligence currently within xarvio Field Manager. The solution delivers timing and variable rate map applications in various crops for weed, disease and pest management.
"We are pleased to further our collaboration with leading agricultural companies such as BASF via our Customer Portal," said Mike Frank, Nutrien's Executive Vice President and CEO of Retail. "Our goal is to become the ag retailer of the future and partnerships with innovators such as BASF's xarvio Digital Farming Solutions help enable us to provide more value to our customers."
"As we build out our open digital ecosystem, we are constantly developing best in industry tools, both internally, as well as seeking apps and tools from across the industry. These tools help improve growers' results and we're excited to be able to feature the xarvio SCOUTING app on our Nutrien Ag Solutions Customer Portal," said Sol Goldfarb, Vice President of Digital Strategy at Nutrien.
"As we begin our digital collaboration with Nutrien Ag Solutions, we are proud to have the xarvio SCOUTING app featured on the Nutrien Ag Solutions Customer Portal and to explore the agronomic intelligence of our xarvio Field Manager," stated Paul Rea, Senior Vice President for BASF Agricultural Solutions, North America. "Through our work together, BASF xarvio Digital Farming Solutions and Nutrien Ag Solutions can help change the industry by providing growers with the products, services and now digital tools to support their success."
Read the article online at: https://www.worldfertilizer.com/project-news/20062019/nutrien-ag-solutions-announces-digital-collaboration-with-basfs-xarvio-digital-farming-solutions/
You might also like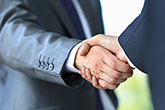 The company has initiated discussions with Unigel Participações S.A. to analyse joint business involving opportunity development in the areas of fertilizers, green hydrogen and low-carbon projects, in line with the revision of the strategic elements for Petrobras' Strategic Plan 2024 – 2028.