---
BPC agreed a new potash contract price with a buying consortium in China at US$290/t CFR, a BPC official and local sources in China confirmed. The price marks a US$60/t increase on the 2H17 price.
The buying consortium includes Sinofert, CNAMPGC, and CNOOC, and the contract covers supply from October through June 2019, BPC said. No details on firm contract volumes were available at the time of writing.
Agreement of the new price follows months of negotiations, which were first reported in February. Although the previous contract period covered supply only for 2H17, shipments of firm contract volumes to China continued well into 2018.
The new price 2018/19, which many market participants may consider to be higher than expected, follows the settlement of a new India contract between BPC and IPL at the end of August, also at US$290/t CFR.
This is the first time, since 2005/06, that the Chinese and Indian potash contract prices are the same. In that year, India also settled before China at US$220/t CFR. Since 2008/09, the India price has assumed a premium of between US$8/t and US$17/t over China.
BPC previously said, following the India settlement, that it would seek a new Chinese price of US$290/t CFR and added following more recent negotiations two weeks ago that further delays would result in a higher price.
"Chinese importers were generating strong positive margins on volumes agreed under the 2017 contract price as port wholesale FCA prices climbed during 1H18", said Humphrey Knight, CRU. "Although the margins of Chinese importers will now be much slimmer, CRU estimates that most sales of imported volumes should still generate positive margins based on current port wholesale prices of around $315-360/t FCA."
Read the article online at: https://www.worldfertilizer.com/project-news/18092018/bpc-agrees-new-potash-contract-at-290t/
You might also like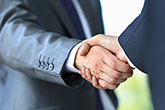 The company has initiated discussions with Unigel Participações S.A. to analyse joint business involving opportunity development in the areas of fertilizers, green hydrogen and low-carbon projects, in line with the revision of the strategic elements for Petrobras' Strategic Plan 2024 – 2028.