---
Salt Lake Potash has awarded EPC and EPCM contracts to GR Engineering Services (GRES) for construction of the process plant and non-process infrastructure (NPI) at its Lake Way project. These contracts combined represent more than 40% of the total project capital requirement.
The EPC contract involves the provision of plant, labour, materials and construction services for the process plant and NPI, valued at AUS$85 million.
The EPCM contract involves the provision of services for the engineering, procurement and construction management for areas of the process plant and NPI, valued at AUS$22 million.
The process plant has been designed by GRES and Wood plc (pictured). It is a reverse flotation, conversion and re-crystallisation process utilising well-established technology.
As part of the detailed engineering undertaken since completion of the Bankable Feasibility Study (BFS) in October 2019, which now sits at over 85% complete, as well as the negotiated contract risk allocation undertaken with GRES, the company has agreed a revised capital budget of AUS$264 million, a AUS$10 million increase to the published BFS capital budget. The revised budget includes an AUS$18 million contingency allowance.
Bulk earthworks for the process plant site are now complete, while major vendor procurement is 77% complete and offsite fabrication activities are substantially progressed. The project remains on schedule for first sales in 1Q21.
Tony Swiericzuk, CEO, said:
"We are very pleased to have executed these contracts with GRES who have been a critical contracting partner by our side throughout the design development of the Lake Way processing plant and off-lake infrastructure since early 2019. The finalisation of these major project contracts and the substantial engineering and procurement activity to date has further de-risked the Lake Way project execution and confidence around the capital budget."
Image courtesy of Salt Lake Potash
Read the article online at: https://www.worldfertilizer.com/project-news/16062020/salt-lake-potash-awards-process-plant-contracts/
You might also like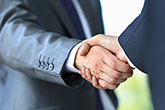 The company has initiated discussions with Unigel Participações S.A. to analyse joint business involving opportunity development in the areas of fertilizers, green hydrogen and low-carbon projects, in line with the revision of the strategic elements for Petrobras' Strategic Plan 2024 – 2028.