---
Kalium Lakes Ltd has recently announced that the construction of the gas pipeline for the Beyondie Sulphate of Potash Project is on budget and proceeding ahead of schedule.
Gas pipeline installation continues to ramp-up with grading, clearing and survey activities now complete for the full 79.4 km, with trenching in place for the first 12 km. All of the gas piping has now been delivered to site, of which 26 km has been strung along the gas pipeline alignment and a total of 16 km (or 20% of the overall length of the pipeline) welded. The welding and non-destructive testing of the pipeline commenced on 1 August 2020 and installation is on track to be completed with the remainder of the gas infrastructure facilities by December 2020.
CEO, Rudolph van Niekerk, commented: "Mobilisation and commencement of gas pipeline construction for the Project commenced as planned and the construction team is exceeding targets on a daily basis.
"This gas pipeline is a key asset for the Beyondie SOP Project and gas supply through our own gas lateral for power generation, steam creation and the drying process for the SOP product will be instrumental in achieving the competitive operating costs with production planned to commence next year," he said.
Earthworks construction of Kalium Lakes' gas inlet station and APA's adjacent metering facility has also been completed and ready for these facilities to be installed and tied-in to the Goldfields Gas Pipeline during the next 3 months.
Read the article online at: https://www.worldfertilizer.com/project-news/13082020/gas-pipeline-on-budget-and-on-schedule-at-beyondie-sop-project/
You might also like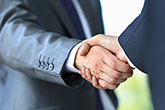 The company has initiated discussions with Unigel Participações S.A. to analyse joint business involving opportunity development in the areas of fertilizers, green hydrogen and low-carbon projects, in line with the revision of the strategic elements for Petrobras' Strategic Plan 2024 – 2028.