---
Kalium Lakes Limited has announced the completion of its brine extraction and supply infrastructure. This notably includes brine production bores and pump stations delivering 'nameplate' flow rates.
Highlights
Brine extraction and supply infrastructure at Beyondie SOP Project commissioned at nameplate rate.
All trenches complete at Lake Sunshine (15 km) and Ten Mile (6 km).
Commissioning of all trench pump stations – Ten Mile (2) and Lake Sunshine (2).
Commissioning of all production bores – Ten Mile (12) and Lake Sunshine (9).
Installation of 68 km of brine supply and distribution piping.
All brine extraction infrastructure delivered within budget and on schedule.
Evaporation ponds construction on schedule with 61% of primary pond areas commissioned.
CEO, Rudolph van Niekerk, said: "Commissioning of the brine extraction infrastructure at nameplate capacity is a significant and further de-risking milestone for the project.
"It not only validates the mine plan, but also continues to meet pre-production targets while we advance toward first production in the third quarter of next year," he said.
Overall, progress at Beyondie is now 63% complete and importantly the project remains on schedule and within its revised budget.
Brine is supplied from the Ten Mile and Sunshine resource locations for the Beyondie Sulfate of Potash Project (BSOPP).
Each of the brine extraction areas includes a series of production bores to extract brine from the paleochannel and sandstone aquifer resources located between 10 m and 140 m below ground level. Actual flow rates achieved from commissioning and test pumping matched modelling for the bore field within each of the extraction areas, summarised as follows:
| | | | | |
| --- | --- | --- | --- | --- |
| Source | Annual average flow (l/sec.) | | Potassium grade (mg/l) | |
| | Modelled | Actual | Modelled | Actual |
| Sunshine bores | 49 | 56 | 7765 | 6812 |
| Ten Mile bores | 53 | 53 | 8576 | 8760 |
With all trenching work now complete, two trench pump stations are installed at each of the lakes to extract brine from the shallow brine resources contained within those lakes. These pumps have a combined flow rate in excess of the planned 100 l/sec., with average grades to date of 12 470 mg/l potassium against the mine plan of 8970 mg/l potassium.
Evaporation pond construction is also progressing on schedule with 61% of all primary ponds now complete. Kalium Lakes has also mobilised three lining installation contractors, fast tracking liner installation to achieve the greatest benefit from the high evaporation rates during the upcoming summer period. With many of the primary ponds already in production, new ponds are added to the process as soon as liner installation for those ponds is completed.
Read the article online at: https://www.worldfertilizer.com/project-news/06102020/kalium-lakes-brine-extraction-achieves-nameplate-flow-rate/
You might also like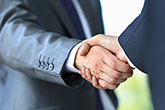 The company has initiated discussions with Unigel Participações S.A. to analyse joint business involving opportunity development in the areas of fertilizers, green hydrogen and low-carbon projects, in line with the revision of the strategic elements for Petrobras' Strategic Plan 2024 – 2028.