---
Acron Group is developing a 100 000 tpy granulated calcium nitrate unit in Veliky Novgorod, with investments totalling about US$22 million. The Group expects to start production in 2022.
The feedstock for the new fertilizer will be liquid calcium nitrate, a semi-finished by-product of apatite concentrate processing at the NPK units. The Group plans to produce different calcium nitrate brands for both agricultural and industrial needs. The agricultural brands will include products for open-ground application and water-soluble fertilizers for greenhouse facilities.
The project will be implemented in two stages. Initially, a purification and preparation unit to treat the liquid calcium nitrate for its subsequent transfer to the calcium nitrate unit will be put into operation at the existing NPK unit No. 1. The second stage includes the construction of a granulation unit, designed to use multilayer in-drum granulation technology with a built-in fluidised bed. The process will involve units for sieving the granules and crushing, cooling, and packaging the finished product.
A warehouse will be installed to store the fertilizer. Products will be shipped by rail and road in bags, stretch hoods, and big bags.
'The construction of a calcium nitrate unit is an important part of Acron's 2025 investment programme. For the first time in Russia, we will be using high-test calcium nitrate to obtain a popular product at our Novgorod site, which will drive further expansion of our production capacity and product line and meet the market's needs', said Alexander Popov, Chairman of Acron's Board of Directors.
Calcium nitrate is a widely used fertilizer in agriculture. It is produced in the form of a crystalline salt and is highly soluble in water. It contains 19% calcium and about 13% nitrogen. It is applied to a variety of soils, but it is especially effective on sod-podzolic soils.
Read the latest issue of World Fertilizer in full for free: April 2021
The April issue of World Fertilizer begins with a regional report that examines the opportunities and challenges currently facing Latin America's fertilizer industry. The remainder of the issue is dedicated to a range of technical articles covering ammonia, blending and bagging, plant design, fertilizer cargo measurement and fertilizer storage. Our World Review of fertilizer projects in Africa and the Middle East, Asia Pacific, Europe and CIS and the Americas rounds off the issue.
Read the article online at: https://www.worldfertilizer.com/project-news/05052021/acron-developing-calcium-nitrate-unit-in-veliky-novgorod/
You might also like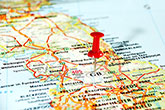 The company has delivered the first UK shipment of its low-carbon fertilizer to Simpsons Malt Limited as part of an exciting new project to significantly reduce the carbon footprint of malting barley and distilling wheat.