---
Itafos has announced that its Conda phosphate fertilizer business, located in Idaho, US, completed its scheduled plant turnaround during June 2021 and has returned to full production capacity.
Conda has production capacity of approximately 550 000 tpy of monoammonium phosphate (MAP), MAP with micronutrients (MAP+), superphosphoric acid, merchant grade phosphoric acid and ammonium polyphosphate.
The plant turnaround focused on inspection, testing, repair and preventative maintenance of critical equipment, including cleaning the phosphate rock reactor.
"We are pleased to have completed our full scope plant turnaround, which included certain activities that had been deferred following our decision to conduct a reduced scope plant turnaround in 2020 as part of our COVID-19 risk mitigation measures. Our team at Conda continues to demonstrate a safety-first approach to operational excellence and we look forward to continuing to deliver quality phosphate fertilizer products to our customers," said Tim Vedder, General Manager of Conda.
The company has also completed a redomiciliation from the Cayman Islands to the US. The redomiciliation was implemented as a continuation of the company's jurisdiction of incorporation from the Cayman Islands to the State of Delaware. In connection with the redomiciliation, the company has changed its name from Itafos to Itafos Inc.
"We are pleased to have completed our redomiciliation to the United States, where most of our operations, customers, employees and contractors are located," said G. David Delaney, CEO of Itafos. "This transaction further improves the efficiency of our corporate structure."
Read the article online at: https://www.worldfertilizer.com/project-news/02072021/itafos-completes-plant-turnaround-at-conda-phosphate-business/
You might also like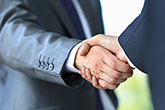 The company has initiated discussions with Unigel Participações S.A. to analyse joint business involving opportunity development in the areas of fertilizers, green hydrogen and low-carbon projects, in line with the revision of the strategic elements for Petrobras' Strategic Plan 2024 – 2028.