---
Uralkali has launched the commercial operation of a digital system for monitoring the condition of production equipment via mobile inspections.
The technology was piloted at the Berezniki-4 plant in Russia's Perm region, and the system is now being introduced across all of the company's plants. The full rollout of the technology is expected to be completed in 2021.
Mobile inspections enable technical staff at the company's processing plants to monitor the technical condition of equipment on a shift basis, using smartphones and portable vibration meters that can also measure temperature. Data on equipment vibration and temperature levels is sent to smartphones via Bluetooth. The technology recognises electronic NFC (Near Field Communication) tags on the production equipment and the inspection data is transmitted from smartphones to the database via Wi-Fi. Once the data has been gathered, further analysis of the vibration and temperature levels at production equipment units can be carried out using SafePlant software; based on a corporate information system, the company has developed a specific module for recording defects and issuing repair orders in accordance with the results of the mobile inspections.
The dedicated mobile application used for recording the monitoring data is a proprietary development of Uralkali and a part of the equipment reliability control system introduced within the company.
This system has made it possible to centralise information on the technical condition of equipment in a single database, control the frequency and quality of inspections, and improve the completeness of equipment condition data and the speed of response to malfunctions.
Dmitry Ivanov, Uralkali Deputy Technical Director for Repairs and Production Assets Management, commented: "The introduction of a mobile inspections system for monitoring the technical condition of production equipment is important in helping us ensure the reliability of the Company's production assets. This system brings the monitoring process of the technical condition and diagnostics of equipment to a new level, boosting the efficiency of our maintenance and repair management systems.
Thanks to the new system, we have recorded a reduction in unscheduled technical downtime of equipment. In 2019, at Berezniki-4 plant alone, product losses relating to unscheduled downtime decreased by 46% year-on-year."
Read the article online at: https://www.worldfertilizer.com/product-news/21042020/uralkali-introduces-mobile-inspection-system-for-process-equipment/
You might also like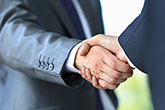 The company has initiated discussions with Unigel Participações S.A. to analyse joint business involving opportunity development in the areas of fertilizers, green hydrogen and low-carbon projects, in line with the revision of the strategic elements for Petrobras' Strategic Plan 2024 – 2028.