---
Crop disease is not only discouraging but results in financial loss. Recently, a highly effective natural biostimulant soil amendment containing biofungicidal properties has shown promising results for defeating crop disease in a friendlier way.
Organic Plus SP Soil Amendment helps control the zoospores that can attack crops. Organic Plus SP also boosts soil fertility and crop yield while helping to deactivate toxic chemicals and chelate fertilizers. The high concentrations of humic and fulvic acids, rhamnolipids, marine plants, and micronutrients in Organic Plus SP work together to stimulate healthy microbial activity in the soil, increasing plant nutrient uptake while suppressing various harmful microbes. It can be used as a seed soak or fogged on plants as they develop. Another option is adding Organic Plus SP to nutrient solutions in hydroponic operations, which are especially prone to fungal infection.
An Agribiotech Institute in Japan tested the use of Organic Plus SP on three farms where potato scab was an issue. Each of the three farms experienced a reduction of common scab. When a diluted version of Organic Plus SP was used, the processing workload dropped significantly.
Another trial has been performed on strawberries. Organic Plus SP solutions at two different dilution strengths were applied to mildew on the strawberry plant leaves. The plants were observed after seven days. Mildew had turned to a solid plaque on the leaves treated with Organic Plus SP diluted 1000 times. The presence of dew on the leaves indicated good plant metabolism reminiscent of excellent strawberry yield in the past. As a seasonal short-term comparison, the plants treated with a higher concentration of Organic Plus SP produced larger fruit than those plants treated with Organic Plus SP diluted twice as much.
Organic Plus SP has been approved for organic agriculture by Quebec Vrai (OCQV).
Read the article online at: https://www.worldfertilizer.com/product-news/19122016/organic-plus-sp-controls-zoospores/
You might also like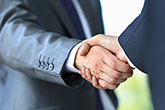 The company has announced a new joint venture developing green ammonia and fertilizer projects with the focus on Central America and the Caribbean.