---
Fuel Tech Inc. has released a statement announcing the receipt of multiple air pollution control (APC) contracts from customers in the US and China. These awards have an aggregate value of approximately US$2.2 million.
In the statement, Fuel Tech claims that an order was received in the US for an ULTRA® system that will be installed on a natural gas fired unit in the West being retrofitted with selective catalytic reduction (SCR) technology. The ULTRA process provides for safe and cost-effective on-site conversion of urea to ammonia for use as a reagent where SCR is used to reduce nitrogen oxide, removing the hazards linked to transport, storage and handling of anhydrous and aqueous ammonia. A second contract was reportedly received for a gas fired utility unit in the West that will utilise the company's UDITM Urea Direct Injection to replace the existing reagent feed system for an existing SCR system. Equipment deliveries are scheduled for 1Q19 and 4Q18, respectively. An additional order was received for an engineering study that has been completed to evaluate particulate control technologies from a utility in the Pacific Rim.
Two Chinese orders were received for ULTRA systems that will be installed on industrial units firing municipal solid waste being retrofitted with SCR technology. Delivery of these systems will be completed in 3Q18. Two further contracts were received for NOxOUT® Selective Non-Catalytic Reduction (SNCR) systems for units firing municipal solid waste. Deliveries for these systems will reportedly be finalised in 3Q18.
The Chairman, President and CEO of Fuel Tech, Vincent J. Arnone, said: "These contracts demonstrate our ability to meet the on-going needs of our customer base and are a testament to our ability to deliver quality and performance. Our goal is to provide reagent flexibility by customizing the best solution for SCR applications using urea-based ULTRA technology, UDI Urea Direct Injection systems, or aqueous ammonia feed systems. We continue to provide a wide range of environmental and emissions control solutions to help our diverse global customer base meet their compliance needs."
Read the article online at: https://www.worldfertilizer.com/product-news/10072018/fuel-tech-awarded-air-pollution-control-orders/
You might also like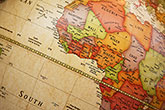 Further to its announcement on 19 December 2022, Kropz Plc has confirmed its first shipment and sale of 33 000 t of phosphate concentrate from Kropz Elandsfontein (Pty) Ltd.