---
DuPont Clean Technologies has introduced two new sulfuric acid catalysts – MECS® Super GEAR™ and MECS XLP-310 – which build upon its GEAR® and XLP catalyst product lines. Super GEAR was specifically developed to minimise total installed cost and achieve improved emissions levels in new plants, while XLP-310 was developed to provide existing plants with an economical option to reduce emissions and boost capacity.
Since its introduction to the sulfuric acid industry in 2011, MECS GEAR catalysts (which have a geometrically optimised hexa-lobe shape that enhances surface area and activity while reducing pressure drop build-up over time) have helped plants to maximise conversion, reduce emissions, and increase the time between turnarounds. Super GEAR combines the GEAR shape with an advanced formulation, resulting in a sulfuric acid catalyst which offers sulfuric acid plants the benefits of GEAR catalyst while further minimising the total installed cost of new converters.
MECS XLP ribbed ring catalyst has been in use since 2003 throughout the sulfuric acid industry. XLP-310 adds to the XLP product line by incorporating an advanced formulation with the XLP shape. XLP-310 will provide improved value when installed in converter passes not limited by equilibrium. This targeted approach will allow plants to reach their conversion goals without the need for expensive plant modifications or complete catalyst replacement in every pass of the converter.
Eli Ben-Shoshan, Global Business Leader at DuPont Clean Technologies, said: "Our goal with the development of the two new MECS catalyst product lines is to help acid plant operators increase conversion and improve environmental performance with minimal investment. As such, we are pleased to announce that field installations have shown both MECS Super GEAR and MECS XLP-310 catalysts can achieve considerable increases in conversion rate, even when only installed in part of a converter."
Read the article online at: https://www.worldfertilizer.com/product-news/09112020/dupont-clean-technologies-introduces-new-catalysts/
You might also like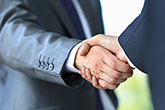 The company has initiated discussions with Unigel Participações S.A. to analyse joint business involving opportunity development in the areas of fertilizers, green hydrogen and low-carbon projects, in line with the revision of the strategic elements for Petrobras' Strategic Plan 2024 – 2028.