---
Grannus LLC has announced that its Grannus ProcessTM has been designated as best available control technology (BACT) by the US Environmental Protection Agency (EPA) for the production of hydrogen or ammonia.
The designation was reportedly achieved due to the fact that the processes' emission levels are well below Federal, State and local permit application requirements – even in non-attainment zones. The reference plant's design will produce 250 tpd of ammonia (or the equivalent of 46 t of hydrogen) and emit less than 2 pounds per day of criteria pollutants, well below prevailing BACT standards.
The Chief Development Officer and co-founder of Grannus, Kelly Merritt, said: "BACT certification confirms the Grannus Process has the lowest emissions level in the industry for production of hydrogen while maintaining cost competitiveness at a scale relative to competitors' designs.
"With this certification, all new hydrogen-based plants, whether they are greenfield or retrofit projects, will be required to meet the Grannus Process emission levels."
In addition to achieving BACT, Grannus announced the issuance by the US Patent and Trademark Office of a new patent encompassing a novel method for the production of hydrogen, ammonia and Fischer-Tropsch products. The patent, US 9,957,161 is entitled 'Polygeneration of Production of Hydrogen for use in Various Industrial Processes'.
The CEO of Grannus, Matthew Cox, said: "The BACT designation coupled with our growing portfolio of patents covering ultra-low emission plant designs will accelerate the adoption of the Grannus Process throughout the industry."
In the statement, Grannus claims that it is planning to finalise its licensing plans over the next 90 days that will enable other hydrogen and ammonia projects to meet the new BACT requirements in their plant design. The company works with premier technology and equipment suppliers in the design and offsite fabrication of modular subsystems that will be assembled on site. This construction strategy will decrease time and cost required for construction, as well as risk of cost overruns.
Read the article online at: https://www.worldfertilizer.com/product-news/02052018/grannus-achieves-milestones-in-development-of-hydrogen-and-ammonia-technology/
You might also like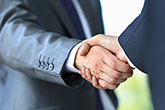 The company has initiated discussions with Unigel Participações S.A. to analyse joint business involving opportunity development in the areas of fertilizers, green hydrogen and low-carbon projects, in line with the revision of the strategic elements for Petrobras' Strategic Plan 2024 – 2028.