---
OCP has reported results for the third quarter and the nine-month period ending 30 September 2016.
Key figures
Revenues have reached US$3.3 billion.
EBITDA amounted to US$ 940 million.
EBITDA margin improved to 29% (vs. 27% in H1 2016), below last year's comparable of 37%.
Adjusted operating cash flow: US$361 million.
Third Quarter 2016
Revenues: US$ 1.05 billion.
EBITDA: US$ 334 million.
EBITDA Margin: 32% - vs. 40% for 3Q15.
Results overview
OCP's performance over the first nine months of this year demonstrated the Group's ability to deliver sound financial results in competitive market conditions, as well as strong resilience among the industry.
While consumption for phosphate-based fertilizers increased in the first nine months of the year, this consumption has been mainly derived from inventory drawdowns after significant stockpiling in 2015 in our key markets. As a consequence, main consuming regions have lowered their imports, driving phosphate products prices down. Therefore, revenues in the first nine months of the year amounted to US$3.3 billion down from US$3.8 billion.
The decrease in prices has been partially offset by lower raw material costs, as a result of favorable market conditions and an efficient procurement strategy.
Hence, gross profit decreased year-over-year, reaching US$ 2.2 billion compared with US$2.6 billion in the same period of 2015.
OCP's EBITDA for the first nine months was US$940 million. Despite challenging market conditions, EBITDA margin improved to 29% by end of September 2016. This resilient profitability level reflects the Group's ability to perform in a weaker global market environment, as a combined result of OCP's sustainable competitive advantages:
OCP is taking advantage of the large-scale investment program initiated in 2008, resulting in significant cost efficiencies. For instance, the ramp-up of the slurry pipeline led to cost savings of MAD 705 million in the first nine months of the year (vs. MAD 504 million for the year ago period).
OCP's commercial agility allowing the Group to sell its products in the regions that provide the highest margins. This advantage combined with a geographically diversified client base has been a key asset this year as imports from some major consuming regions have declined. This has been notably offset by fertilizers exports to Sub-Saharan Africa that increased to 24% of the Group's total fertilizers exports.
In the third quarter, OCP licensed the Shell Thiogro technology, through which will be produced highly concentrated sulfur-enhanced fertilizers combining crop yields increase with improvement of soils health. Newly developed products represented 26% of total fertilizers sales volume.
Capital expenditures reached MAD 7,546 million (US$ 776 million) in the first nine months of 2016, with the Group's modular investment program running according to plan.
Adjusted cash generated by operating activities amounted to US$ 361 million in the first nine months of 2016, compared to US$ 882 million for the same year-ago period.
"Despite softer market conditions and a contraction of total revenues for the whole fertilizer industry, we were able to sustain good profitability levels throughout this period. Our profitability improved substantially compared to the previous quarter and has been stable since the beginning of this year. This performance was notably driven by lower input costs, improvements in our operating efficiency, market and product diversification and higher fertilizer sales in high growth markets.
This performance demonstrates OCP's resilience across the cycles and paves the way for outstanding performance under more favorable market conditions." said Mr. Mostafa Terrab, Chairman and Chief Executive Officer of OCP.
Read the article online at: https://www.worldfertilizer.com/potash/27122016/ocp-3q16-earnings/
You might also like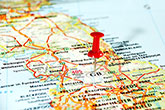 The company has delivered the first UK shipment of its low-carbon fertilizer to Simpsons Malt Limited as part of an exciting new project to significantly reduce the carbon footprint of malting barley and distilling wheat.