---
Kanga Potash has received approval for its exploitation (mining and production) licence.
With the previously secured surface rights and Letter of Conformity under its environmental and social impact assessment, this gives the company all the necessary regulatory consents as it enters the pre-construction development phase. The company's mining convention, the agreement under which KP will implement and operate its Kanga asset, has now reached its final stage in the approval process, with ratification by the ROC parliament the only pending matter for final approval.
Exploration drilling in 2017 has shown potash seams with a mineable thickness in excess of 210 m at av. 68% carnallite grade (KCl 18.2% equivalent) at depths between 300 m and 1100 m. This confirmed that the licence contains one of the world's thickest combined potash seams ever drilled.
The Kanga licence area covers 320 km2 and is located 32 km north of the ROC's economic hub of Pointe Noire on the Atlantic coast. The Kanga mining area and processing plant are located in close proximity to each other, offering unique logistical advantages compared to competitors. Due to the super thick seams, the solution mining area will only comprise a small footprint of c. 3-4km2 over the planned Life of Mine. The plant site located on the coast is ready for the construction of a planned process facility which will also include an owner-operated transhipment jetty. The ROC's deep-sea port of Port Autonome de Pointe Noire (PAPN) will mainly be utilised for the import of plant equipment and material during construction and consumables during future operations. The Company will use an existing valve station connection via an approved, dedicated c. 33km long natural gas pipeline to access long-term, competitively priced natural gas from one of the ROC's major O&G producers.
WSP (Canada), with ROC consultancy BUTEO, completed an ESIA to Equator Principles and IFC performance standards, which was approved in March 2021. Processing water will be generated entirely from evaporate condensate using sea water. In addition, there will be no relocation of communities required and no impact on local wildlife or other water sources. As Kanga applies environmentally-friendly solution mining technology, no tailings (unlike in conventional mines) will be left on surface.
NOVOPRO PROJECTS INC., a leading Canadian engineering firm which focuses on the development of potash projects, completed a Definitive Feasibility Study on the Kanga project in September 2020, which resulted in a forecast CAPEX of US$457 million for annual MOP production of 600 000 t and a world leading, all-in FOB OPEX of US$66 per tonne. These fundamentals, alongside the logistical advantages available to it, make the Kanga project one of the most competitive MOP projects globally. OPEX efficiencies can also be achieved due to the ultra-thick seams at the deposit, where only a small number of caverns need to be operated over the Life of Mine. This has the benefit of significantly reducing sustaining capital requirements. KP's NI-43-101 compliant resource/reserve statement and solution mining concept was completed by ERCOSPLAN (Germany), a world leader in evaporite deposit geology and extraction technologies.
Due to the ultra-thick seams, the Life of Mine is in excess of 30 years and the modular nature of KP's plant design ensures there are options for production to be increased to above 2.4m tpy, as and when market conditions allow. A higher level of production would further reduce the project OPEX and the Life of Mine can also be increased as KP undertakes further drilling to prove up additional resources.
In addition to the Kanga licence, the adjacent Loango licence is of equivalent size, bringing the combined size of both licences to c. 25 billion t of carnallite resources. Loango contains a continuation of the thick seams found at Kanga and it gives KP exclusive control over the entire known extent of onshore thick potash seams in the ROC.
KP has secured two Letters of Intent for MOP off-take, from a reputable trading company and a Fortune 500 company for 100% of designated production. In the coming months, during the Front-End Engineering Design stage, KP will continue to engage in off-take discussions with some of the major fertiliser companies in order to finalise the most appropriate off-take strategy.
KP has received MoUs from pre-qualified EPC contractors for a highly leveraged finance solution with the backing of Export Credit Agencies to fund up to 85% of the required CAPEX via debt subject to meeting local content requirements. All these EPCs have demonstrated a solid track record of project implementation experience in Africa.
Kanga Potash is currently being advised by Vermilion Partners and Natixis on future funding options as it approaches the final investment decision stage for the project.
Stéphane Rigny (Executive Chairman) commented:
"It is vital that the world develops new fertiliser resources to meet the existential need to feed a growing world population. The Kanga Potash project in the ROC is well placed to be a key provider of potash to the growing world market due to its massive tier one resource in close proximity to the coast, which ensures market-leading economic outputs for the project."
"The ongoing support of the ROC Government has been a critical factor in project development to date and we have always been clear about our commitment to local communities in the ROC and to high environmental standards; both pre-requisites for any quality modern mining project."
Achim Strauss (CEO) commented:
"Demand for fertilisers and pricing looks likely to remain strong for some time, but as developers of a long-term, low-cost project, our focus is on the multi-decade drivers of demand. We see these as robust, led by the increase in global population and desire of the world to reduce the carbon impact of fertiliser production."
Dr. Mathurin Enama Mengong (ROC Country Manager) commented:
"In addition, we have been very selective in ensuring we only work with high-quality local and international contractors. These partnerships will be critical as we move towards production following the award of the exploitation licence."
Read the article online at: https://www.worldfertilizer.com/potash/21072022/kanga-potash-receives-approval-for-exploitation-licence/
You might also like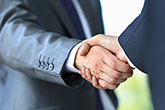 The company has initiated discussions with Unigel Participações S.A. to analyse joint business involving opportunity development in the areas of fertilizers, green hydrogen and low-carbon projects, in line with the revision of the strategic elements for Petrobras' Strategic Plan 2024 – 2028.