---
According to
Reuters
, the FNE – the Chilean antitrust regulator – has stated that it will open an investigation into the effects of Tianqi Lithium Corp.'s purchase of a 24% stake in SQM on the market.
Tianqi Lithium is a Chinese miner, whilst SQM is one of the world's top producers of lithium. This decision by the FNE reportedly comes three months after the Chilean government – under former President Michelle Bachelet – asked regulators to investigate a potential fusion between the two miners. According to Reuters, the government alleged that this would distort the global market for the key ingredient in batteries that power electric vehicles.
In May 2018, the Chinese miner announced that it would purchase almost a quarter of SQM from Nutrien – the Canada-based fertilizer company.
In a statement, the FNE reportedly said: "In our investigation, the FNE will seek to verify, or dismiss, whether anti-competitive risks in Chile ... are plausible, and of a magnitude that makes them relevant."
Tianqi Lithium reportedly said that it will continue to cooperate with regulators, with Claudio Lizana, Tianqi Lithium legal advisor, stating: "We don't believe this transaction implies competitive risks, but obviously the FNE needed more time to complete its investigation."
Reuters reports that Chinese and Indian regulators gave Nutrien 18 months, starting 2 November 2017, to offload its stake in SQM in order to meet regulatory requirements following its merger. If the FNE comes to the conclusion that the purchase presents antitrust risks, it can take the case before Chile's TDLC antitrust court, or reach a settlement with the parties. The latter option would still require approval by the court, however.
Read the article online at: https://www.worldfertilizer.com/potash/18062018/antitrust-regulator-to-investigate-tianqi-purchase-from-nutrien/
You might also like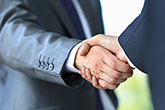 The company has initiated discussions with Unigel Participações S.A. to analyse joint business involving opportunity development in the areas of fertilizers, green hydrogen and low-carbon projects, in line with the revision of the strategic elements for Petrobras' Strategic Plan 2024 – 2028.