---
Sirius Minerals Plc has announced that its subsidiary, York Potash Ltd (YPL) and Redcar Bulk Terminal Ltd (RBT) have entered into a materials handling agreement (MHA) under which RBT will provide port and ship loading services from its existing Redcar Bulk Terminal port facility.
RBT and York Potash Processing & Ports Ltd (YPPPL), which is another subsidiary of Sirius, have also entered into a long-term lease for land adjacent to the company's existing port facilities for the company's finished product storage facilities.
The Managing Director and CEO of Sirius, Chris Fraser, said: "We are pleased to enter into this arrangement which reduces the complexity of our construction programme and ultimately helps to simplify our stage two financing plan which is being finalised over the coming months.
"By working with a local partner, we can develop our project and also deliver benefits to an existing established business in the Tees Valley. The RBT facility has been underutilised since the closure of the steel works and this agreement will ultimately help us deliver tremendous economic benefits for the region.
Garry O'Malley, RBT's General Manager, added: "This is excellent news for Teesside and we're delighted to be working with Sirius Minerals on a project of such regional magnitude.
"It's another significant step forward in the continued resurgence of RBT and demonstrates the integral role we're playing in the regeneration of the South Tees site."
Materials handling agreement
RBT's port facility is located adjacent to Sirius' Bran Sands site. It is also a deepwater terminal capable of handling up to Capesize vessels. Historically, RBT has operated as a bulk import terminal in connection with the adjacent steel works that closed in 2015. Following this closure, RBT continued to operate, invest and grow into a multi-model terminal attracting a number of new customers and products. However, in order to handle POLY4 exports, some CAPEX, predominantly ship loaders and conveyors, is required at RBT to facilitate the loading of ships with POLY4.
Pursuant to the agreement with RBT, Sirius will, as part of the company's procurement plan that is currently being finalised, procure and install the necessary ship loading equipment and systems onto the RBT owned facility. RBT will operate and maintain the new equipment installed and owned by Sirius. The services are to be provided for a period of 10 years from first shipment of POLY4, subject to customary extension and termination rights for YPL.
According to the statement, the agreement is for up to 10 million tpy of production from Sirius. From the third year of production YPL will guarantee certain payments to RBT for a minimum volume of materials handling. The minimum volumes for such are set in line with the company's POLY4 sales expectations. The rate payable to RBT for the materials handling services are based on flat rates (linked to inflation) with incentives for Sirius to utilise larger vessels. The rates are in line with Sirius' existing operating cost expectations.
Sirius claims that the arrangements with RBT provide flexibility for the company through the utilisation of existing port infrastructure, which leads to CAPEX savings and decreases construction risk during the current construction programme. Sirius has kept the right to develop its Bran Sands facility at a future date of its choosing, which it continues to plan to do in due course. As Sirius plans to expand beyond the initial production levels, the agreement with RBT provides the flexibility to continue to utilise RBT and to bring on-stream Bran Sands. This provides Sirius with maximum shipping flexibility and opportunities for berth optimisation for the long-term.
Product storage facilities
Via YPPPL, Sirius claims that it has also secured a 30-year lease (with rights to renew) over 40 acres of land adjacent to the RBT port facilities and the company's Bran Sands port site. This land will be used to develop the company's finished product storage facilities. Locating the storage facilities adjacent to both port locations provides Sirius with a more efficient loading circuit by significantly reducing the distance from the warehouse (previously planning to be located at the materials handling facility at Wilton) to the ship loader. The company received planning permission from Redcar Cleveland Borough Council for locating the storage facilities on the RBT site on 30 April 2018.
Read the article online at: https://www.worldfertilizer.com/potash/16072018/sirius-signs-materials-handling-agreement-and-lease-with-redcar-bulk-terminal/
You might also like
Join our sister publication, World Cement, in Lisbon, 10 – 13 March 2024, for their first in-person conference and exhibition: EnviroTech.
This exclusive knowledge and networking event will bring together cement producers, industry leaders, technical experts, analysts, and other stakeholders to discuss the latest technologies, processes, and policies being deployed at the forefront of the cement industry's efforts to reduce its environmental footprint.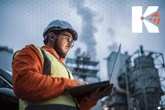 Sulfuric acid poses a persistent threat to the structural integrity of critical equipment used in the fertilizer industry. For corrosion protection, fertilizer producers can rely on a single source using fluoropolymers, dual laminates and acid-resistant mortars and bricks. Case studies can supply credible examples of the solution's long-lasting success in challenging applications.