---
Verde AgriTech has provided an update on the construction of its new plant in Brazil and presented its 2Q19 results.
As announced on 17 October 2018, Verde is expanding its production capacity. The current processing facility's capacity is 200 000 t and total production capacity will increase to 500 000 tpy of product. Construction of the expanded plant started in July and will be finalised in 3Q19. The company is investing approximately CAN$1 million in this expansion.
In addition, the company has applied for an environmental license to build a new facility with a total capacity for 900 000 tpy of product.
2Q19 highlights
Verde has produced 33 760 t of Super Greensand®, of which 23 625 t were sold during Q2. In Q1, the Group produced 4825 t and sold 1045 t, totalling 38 585 t produced and 24 670 t sold throughout the six months ended 30 June.
The orders delivered in 2Q19 generated revenue of CAN$1.32 million and a gross profit of CAN$669 000 from the sale of Super Greensand. Total revenue for the six months ended 30 June of CAN$1.48 million.
For 2Q19, the Group recorded a net loss before tax of $175 000.
In April 2019, Verde appointed Daniel Sabbag as Vice President of Sales. Sabbag devoted 14 years to the fertilizer business while working at Heringer, which he was instrumental in turning the company into one of Brazil's three largest fertilizer companies.
Subsequent events
On 16 July 2019, Verde obtained a mining permit to produce an additional 49,8 thousand tonnes per year at Mine Pit 3.
On 19 July 2019, the company obtained a mining permit for an annual production of 233 000 tpy at Mine Pit 1. The required environmental license application will be filed on August 2019.
On 23 July 2019, Verde was selected by Endeavor to participate in the Endeavor 2019 Scale-Up Acceleration Program. Endeavor is a non-profit organisation supported by some of the world's most successful entrepreneurs and companies. The organisation is leading the global high-impact entrepreneurship movement to drive long-term economic growth and build strong entrepreneurship ecosystems.
Read the article online at: https://www.worldfertilizer.com/potash/15082019/verde-agritech-releases-2q19-results/
You might also like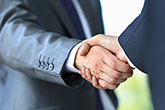 The company has initiated discussions with Unigel Participações S.A. to analyse joint business involving opportunity development in the areas of fertilizers, green hydrogen and low-carbon projects, in line with the revision of the strategic elements for Petrobras' Strategic Plan 2024 – 2028.