---
EuroChem Group AG has today announced a take-or-pay agreement for the purchase of up to 100% of expected future Sulphate of Potash (SOP) output from the Colluli Potash Project in Eritrea, East Africa.
The contract is for a 10-year term with an option to extend for a further three years. It is the first such agreement by EuroChem in Africa. The deal will provide EuroChem with access to an economically attractive SOP greenfield project that is favorably positioned to supply the world's fastest-growing markets.
Owned by the Colluli Mining Share Co. (CMSC), the Colluli Potash Project is a 50-50 joint venture between Danakali Ltd and the Eritrean National Mining Corp. (ENAMCO). The project comprises a 1.1 billion t JORC-2012 SOP ore reserve containing potassium-bearing salts in solid form that is suitable for potash fertilizer production.
The agreement with EuroChem envisages annual output of 472 000 t, although CMSC has the option to sell up to 13% of its output through alternative channels. Other commercial terms of the agreement have not been disclosed.
EuroChem may use some of the SOP processed at Colluli for the production of complex NPK fertilizers at its facilities in Antwerp, Belgium and Nevinnomyssk, Russia, and the rest will be sold internationally.
EuroChem CEO, Dmitry Strezhnev, said: "We are excited about participating in this project with CMSC, as part of our growing global presence. Colluli is one of the closest SOP deposits to a coastline anywhere in the world and, in solid form, the salts at Colluli can be processed immediately, significantly reducing the time between mining and revenue generation."
Danakalio CEO, Danny Goeman, said: "We could not be happier with this result. EuroChem is an outstanding partner for the project. EuroChem has a wealth of experience and expertise in the fertilizer sector."
Read the article online at: https://www.worldfertilizer.com/potash/12062018/eurochem-to-purchase-future-sop-output-from-upcoming-project-in-eritrea/
You might also like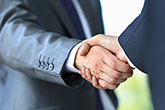 The company has initiated discussions with Unigel Participações S.A. to analyse joint business involving opportunity development in the areas of fertilizers, green hydrogen and low-carbon projects, in line with the revision of the strategic elements for Petrobras' Strategic Plan 2024 – 2028.