---
Gensource Potash Corp. has commenced its planned fall drilling in the 100% owned Vanguard Area in central Saskatchewan, Canada.
The Vanguard Area comprises two Saskatchewan subsurface potash mineral leases, KL 244 and KL 245, surrounding the villages of Tugaske and Eyebrow.
The primary purpose of the well is to confirm the extent and grades of the potash resource in the Vanguard Area, adding to the breadth of data already collected and modelled for the area. Potash core from the Prairie Evaporite formation will be recovered, sampled and assayed as part the geological work on this well. Geophysical logs will be collected, and drill stem tests will be performed in targeted areas, specifically the Mannville horizon. Expanding the regional understanding of the resource in the Vanguard Area builds more confidence in the high quality and substantial extent of the potash deposit and since this well is located very close to the future plant site of the Tugaske Project, it will provide specific and pertinent information with respect to Tugaske's planned well field and mining area.
Gensource contracted CWC Ironhand Drilling (CWC) and their Rig #2, to complete the well. CWC is an industry-leading drilling contractor operating in western Canada. CWC will be supported by many service providers at the site, including Artisan Consulting Services Ltd., who will be providing drill site supervision and coordination again for this well on behalf of Gensource. Artisan Consulting is a small, privately owned and operated consulting company located in Carlyle, Saskatchewan, specialising in supplying supervision services for the drilling of vertical, directional and horizontal wells within western Canada for the past 30+ years.
CWC Rig #2 was spud on 23 November 2019 and all drilling and demobilisation work is anticipated to be completed prior to the end of year.
Mike Ferguson, President & CEO of Gensource, commented: "We are excited to be moving ahead with this fall drilling because of the value that this well creates for our understanding of the resource in the Vanguard Area, and the furtherance of our mission to develop multiple projects within the area. We look forward to the safe and successful completion of the program."
Read the article online at: https://www.worldfertilizer.com/potash/11122019/gensource-begins-field-drilling-in-vanguard-area/
You might also like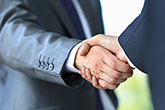 The company has initiated discussions with Unigel Participações S.A. to analyse joint business involving opportunity development in the areas of fertilizers, green hydrogen and low-carbon projects, in line with the revision of the strategic elements for Petrobras' Strategic Plan 2024 – 2028.