---
Intrepid Potash, Inc. has reported its results for 2Q19.
Key takeaways for 2Q19
Net income of US$5.6 million, or US$0.04 per share, a US$6.6 million increase compared to prior year second quarter net loss of US$1.0 million, or US$(0.01) per share.
Adjusted EBITDA of US$14.9 million.
Cash flow from operations of US$23.6 million.
Potash, Trio®, and oilfield solutions segment gross margins of US$8.2 million, US$1.5 million, and US$3.5 million, increases of US$2.0 million, US$3.7 million, and US$0.2 million, respectively, compared to the prior year second quarter.
Acquired Dinwiddie Jal Ranch (Intrepid South) on 1 May.
Recent developments
Signed a joint marketing agreement with NGL Energy Partners (NGL) for Intrepid to handle the development, transportation, marketing, and sale of water from approximately 185 000 acres of the companies' properties in the Northern Delaware Basin.
Announced the acquisition, together with NGL, of land in Texas near Intrepid South for the development of a produced water disposal facility and to facilitate water recycling plans. Successfully permitted five disposal wells on the property.
Entered into an amended credit facility, moving from a US$50 million asset-backed revolving facility to a US$75 million cash-flow revolving facility with a US$75 million accordion.
"Since our last earnings announcement, we have undertaken one of our most productive and rewarding three-month periods in recent memory, highlighted by multiple acquisitions and an additional, strategic partnership in our growing oilfield solutions segment," said Bob Jornayvaz, Intrepid's Executive Chairman, President, and CEO. "To top it off, we delivered a solid second quarter as our diversified revenue streams provided a boost to overall results and our potash and Trio segments managed good results despite a challenging spring season that saw record wet weather throughout most of the country. Operations at Intrepid South exceeded our expectations during the quarter, adding meaningfully to the bottom line through sales of water and other oilfield-related revenue streams. We expect water sales to ramp up in the second half of the year as water-transfer infrastructure and takeaway capacity increase in the Delaware Basin. We continue to expect total water sales for the year towards the high end of the US$20 million to US$30 million range."
Jornayvaz continued, "Recent summer fill program announcements for potash and Trio have produced a solid order book for our agricultural products entering the third quarter, albeit at reduced prices. Our joint marketing agreement with NGL and the acquisition of land in Texas for the development of a produced water disposal facility with NGL are the latest steps in pursuing our goal to expand our oilfield solutions footprint and increase the cash flow from Intrepid South. Our improved financial position and cash flow generation over the past 18 months have allowed us to return to an entrepreneurial mindset, and we believe we are well-positioned to pursue additional opportunities across our business segments."
Consolidated results
Intrepid generated second quarter 2019 net income of US$5.6 million, or US$0.04 per share, and first half 2019 net income of US$11.8 million, or $0.09 per share. Consolidated gross margin increased to US$13.2 million and US$26.3 million in the second quarter and first half of 2019, respectively, compared to the prior-year periods. These increases were driven primarily by improvements in the average net realised sales price of potash and increased byproducts sales.
Read the article online at: https://www.worldfertilizer.com/potash/08082019/intrepid-potash-announces-2q19-results/
You might also like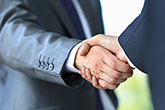 The company has initiated discussions with Unigel Participações S.A. to analyse joint business involving opportunity development in the areas of fertilizers, green hydrogen and low-carbon projects, in line with the revision of the strategic elements for Petrobras' Strategic Plan 2024 – 2028.